The last piece of the day, will be about the Decentraland. On the 21st of May, we spotted there a great price action occasion based on a very popular technical pattern – head and shoulders. The price just finished drawing a right shoulder and we were waiting for the breakout of the neckline.
" For now, patience win the day and we should do nothing. The price closing below the black line, will be the signal to sell. If you want to buy, you need to wait for the bullish candlestick pattern but I do not think that this is very probable in the nearest future. "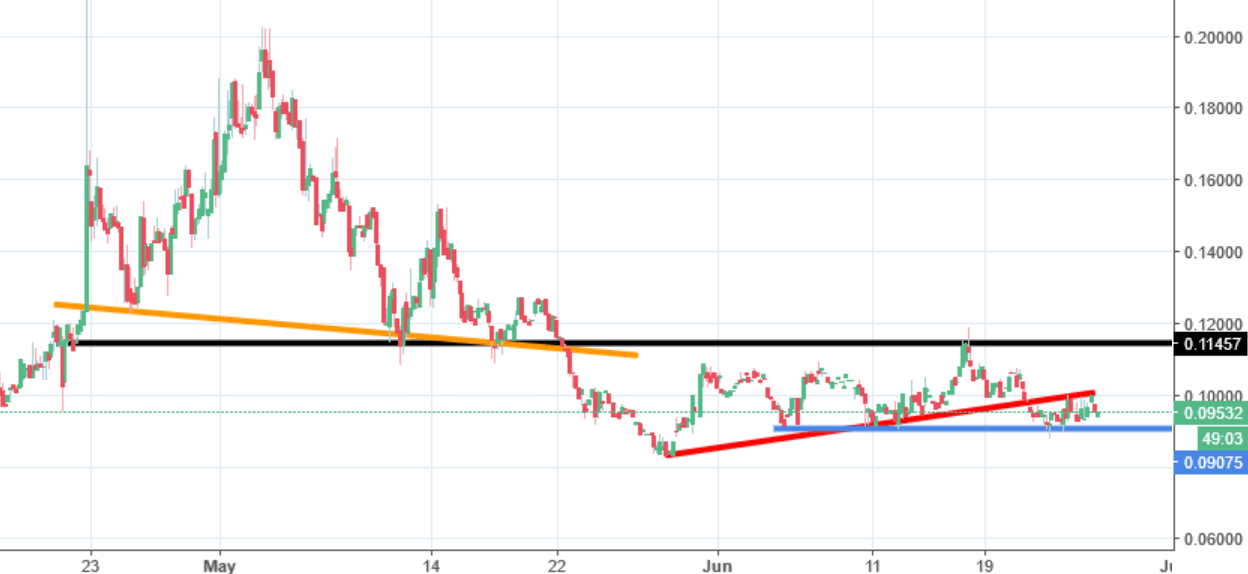 Anticipated breakout happened one day after those words were written. Straight after that, the price created a bearish flag (red lines), which was promoting a further drop. Price Action did not disappoint and the price broke the lower line of this formation aiming lower. Currently, we are above the 0.09 USD support (blue) but it looks like this support will be broken too.
The negative sentiment will be denied, when the price will come back above the black resistance but for now, that is less likely to happen.