Second piece of the day is about the Decentraland, which for the last time, was mentioned on the 26th of June. Back in that day, the price was in a negative territory. Since that, MNA experienced a huge volatility, triggering both: sell and buy signal. Before analysing the current situation, let me show you our expectations from the previous piece:
"Currently, we are above the 0.09 USD support (blue) but it looks like this support will be broken too. The negative sentiment will be denied, when the price will come back above the black resistance but for now, that is less likely to happen. "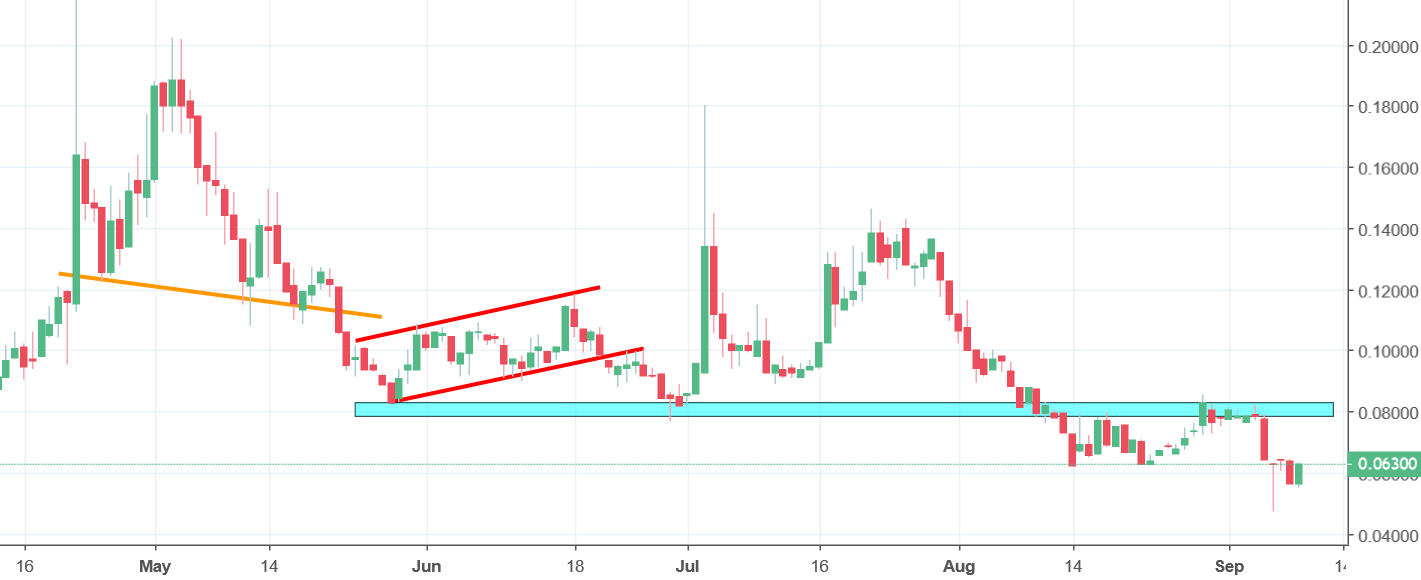 Let,s start with the support. Yes, it was broken few days later and the price reached the bottom on the 0.075 USD. After this, the price went higher and broke the resistance mentioned above. Real roller-coaster. Now, the situation calmed down and we are back on track with the technical analysis principles.
Current sentiment stays negative. Crucial level for now is the blue resistance on the 0.08 USD. As long, as we stay below this line, the sell signal is ON and we should continue the further decline.