The first analysis of the day will be about the Decentraland. For the last time, we analysed this coin on the 21st of May and we were waiting for the bearish breakout of the neckline. In our last piece, we wrote:
"For now, patience win the day and we should do nothing. The price closing below the black line, will be the signal to sell. If you want to buy, you need to wait for the bullish candlestick pattern but I do not think that this is very probable in the nearest future. "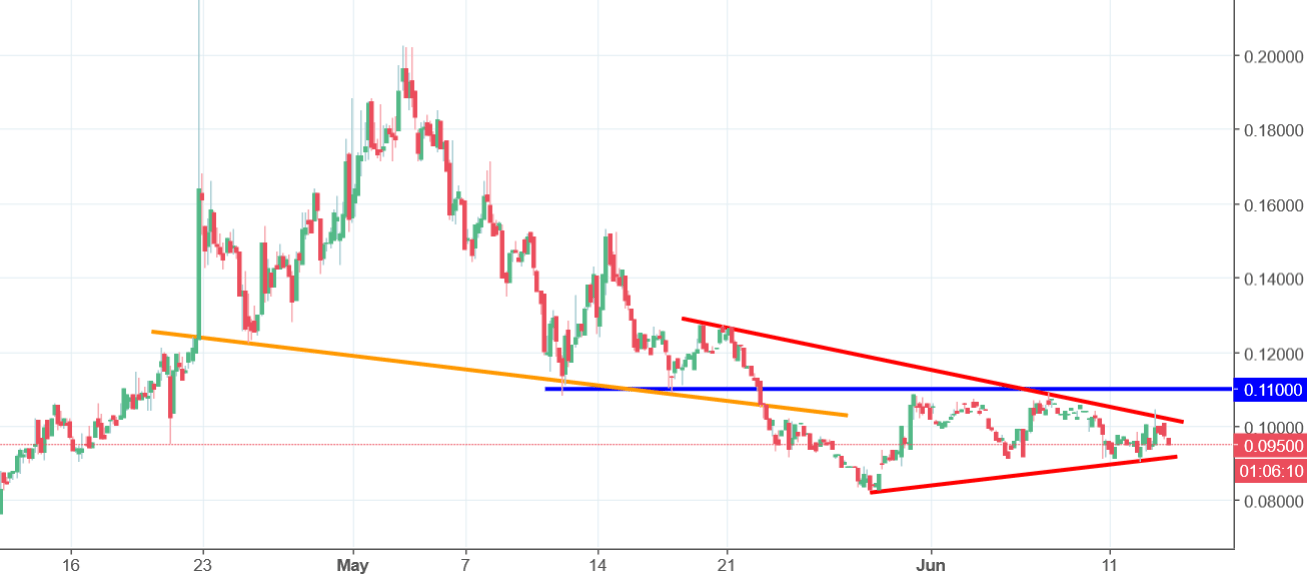 The MNA broke the neckline one day after those words were written. Then, the price declined around 20% . For sure that was a great sell signal. Time to update our view on this coin. 3 weeks ago, we were bearish. Now, we are patient. Decentraland is currently inside of the symmetric triangle pattern (red lines). This formation can result in both: an upswing or a downswing. As a trader, you need to wait for the breakout. Expecting and predicting one scenario is not the best option to earn money.
Breakout of the upper line of the pattern will be a buy signal and the breakout of the lower line, will be the signal to sell.