Long time no see with the Dogecoin. For the last time, we talked about this crypto on the 17th of April. In our last piece, we were bearish, even despite the huge bullish correction that was rocking that coin in April. We said:
"What is more, in the long-term, the price is still making lower lows and highs, so the trend is still negative. Our current short-term view is rather pessimistic, so in the next few days we should see a decline."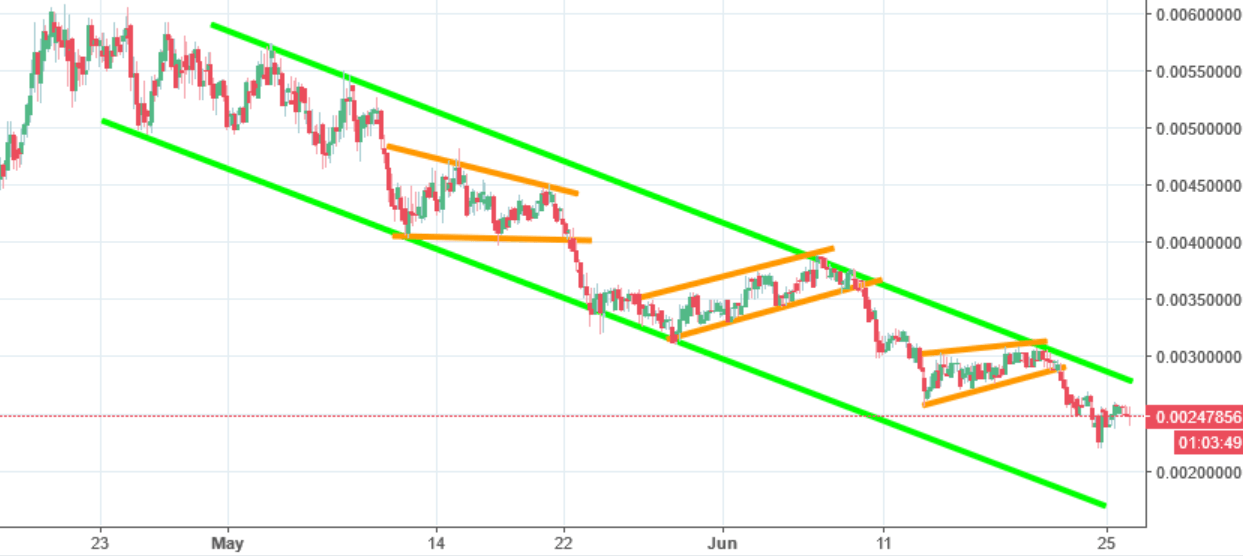 Next two days, after those words were written were bullish and the price went higher but that was it. Since the 19th of April, Dogecoin entered a bearish trend and the price created a channel down pattern (green lines). Drop was very technical. In the meantime, the price created two correction patterns, triangle, flag and a wedge (orange lines).
Currently, we do have an upswing but the price should not break the upper line of the channel down. The long-term sentiment is negative and in the next few weeks, we should see Doge on the new lows.