Finally Friday. That was a crazy week on the Forex Market. Cryptos were much more quiet and the movements were mostly in one direction -with the trend. Trend on the altcoins is bearish so we were mostly going down. The first piece of the day, will be written about the Einsteinium. For the last time, we talked about this token on the 16th of May and we were bearish:
"Scenario for now s a breakout of the orange support and a further decline towards the 0.21 USD or even deeper, to lows from the beginning of April. "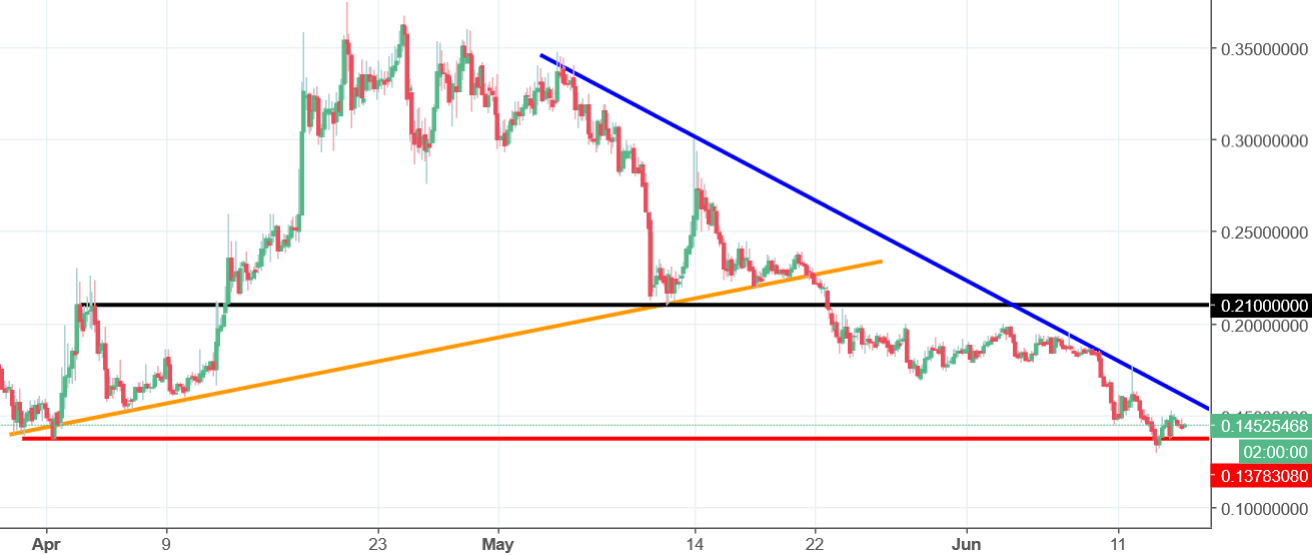 Quick look on the current situation on the chart and you can see that the orange support was broken few days after our analysis was published. That breakout helped the price to drop towards the 0.21 USD, which wasn't even respected as a potential support. The EMC2 continued the dowsing and went deeper, touching the lows from April. Now come back and read the quote from our previous analysis again. We predicted that all and stressed that in one sentence. If you have any doubts that it is wise to follow us, abandon them now.
What now?
As long as we stay below the blue down trendline the sentiment is still negative. The sell signal will be cancelled when the price come back above the black line.