This week, we start with the analysis of the EOS, one of the few coins that is doing good, not only today but in overall. For the last time, we talked about EOS on the 23th of May, when the price was around 11.2 USD. We were bearish but the drop did not last long. That is what we wrote in the last piece:
"The breakout, which is happening as we speak, confirms the sell signal that we gave almost 2 weeks ago. The potential target is the green line connecting higher lows from the March and April. "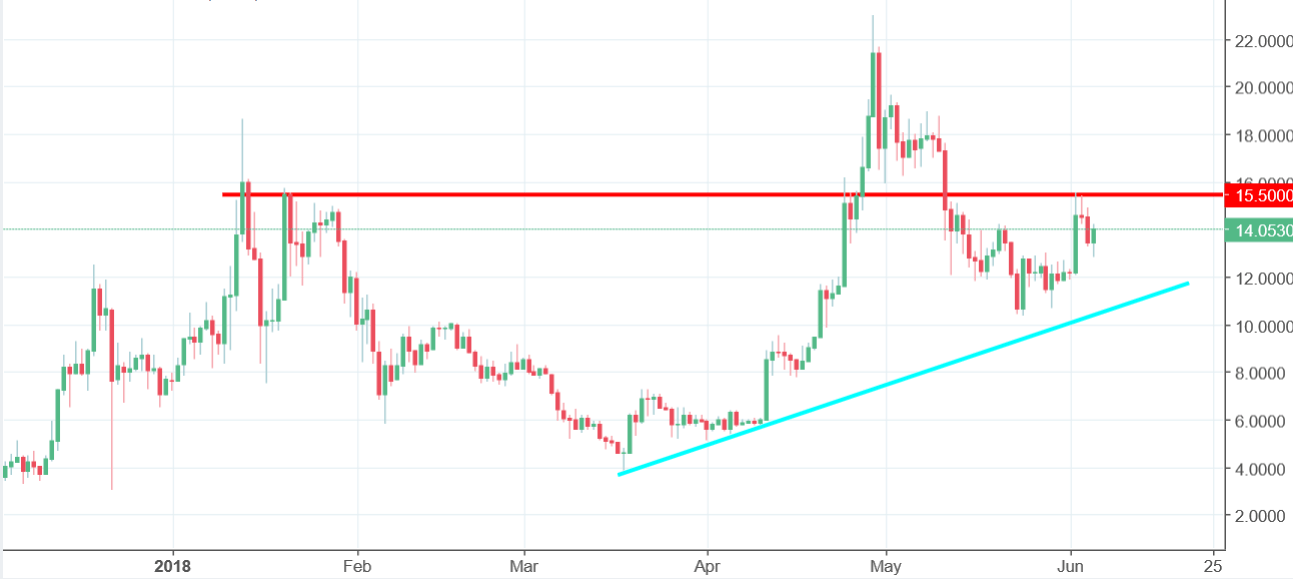 The decline was not sustainable, we went only to the 10.4 USD and that was it. The up trendline that we mentioned above was not touched and the price started a bullish correction sooner than expected. Actually, at the very beginning it was a sideways trend but on the 3rd of June, thanks to the big bullish green candle, was transferred into the legitimate upswing. The correction went to the horizontal resistance on the 15.5 USD and reversed and this is the situation, where we are now.
Today, EOS is climbing higher. This is a good omen and creates a great opportunity to test the 15.5 USD again. Sentiment on EOS is positive and in the next few days we should see a continuation of the upswing.