Tuesday starts with the analysis of the EOS. Previously we talked about this crypto on the 5th of June, when the price was around 14 USD. We were positive in the short-term and we were waiting for an upswing. That's is what we said:
"Today, EOS is climbing higher. This is a good omen and creates a great opportunity to test the 15.5 USD again. Sentiment on EOS is positive and in the next few days we should see a continuation of the upswing. "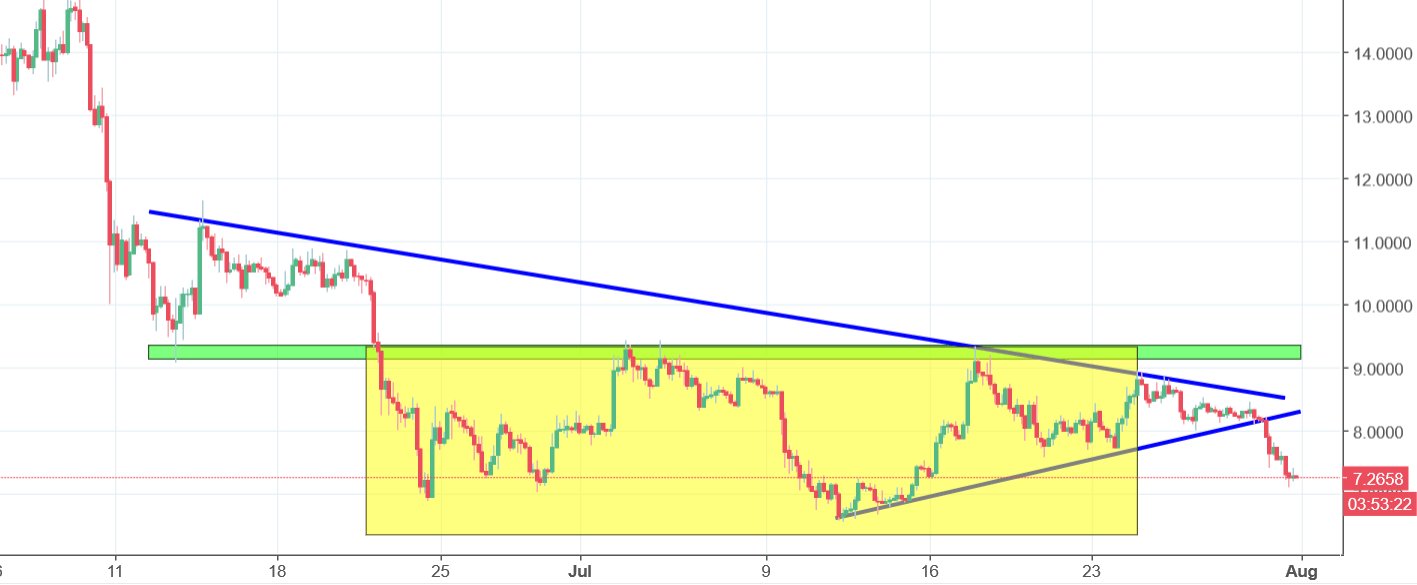 In the next few days, the price was indeed climbing higher. On the 9th of June, EOS managed to climb slightly above the 15 USD. That was it. The resistance was tested again and again stopped the demand. That gave a clear signal to all crypto traders: EOS is weak and do not go there. The price went significantly lower making new minimums on the 6,6 USD in the middle of July.
Current situation on the EOS is really bad. The price failed to create a full inverse head and shoulders pattern (yellow) and instead of that, they created a triangle (blue lines) and broke the lower line of it. That is a very negative situation and opens us a way towards new lows. The sentiment is definitely negative.