One of the biggest losers today among the main cryptos (those with the highest market cap) is the EOS. As for now, we are almost 12% lower than yesterday and it does not look like the end of the story. The drop that we see now is nothing unexpected. We were warning You about that in our last analysis of this coin that we wrote on the 30th of April:
"The sentiment is positive and we should see a further upswing in the future but most probably we will see a bearish correction here first. "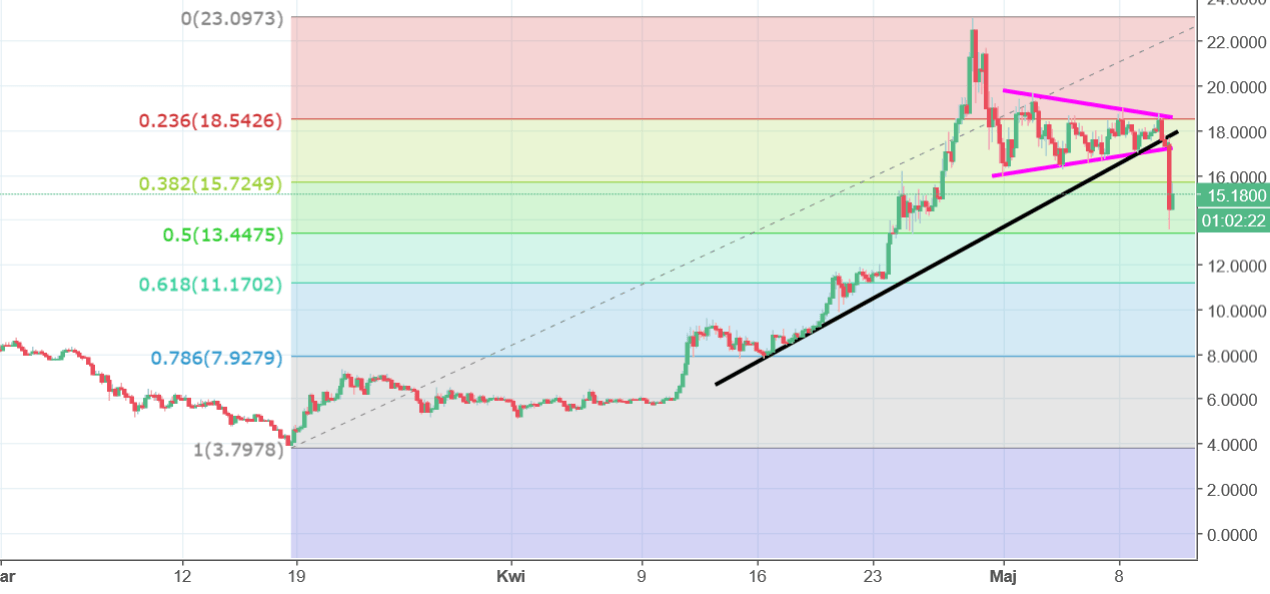 So the bearish correction was and is happening. At the very beginning, it was controlled by the buyers and was shaped like a harmless pennant (pink lines). As long as the price was inside of this formation, the buy signal was on. Unfortunately for the buyers, it all went out of control yesterday and today. At first, the price broke the mid-term up trendline (black) and then, the lower line of the pennant. Those two supports being gone is a major sell signal so there is no surprise that the price is falling like a waterfall at the moment. We already managed to retrace the 50% of the recent downswing and it does not look like this is the last word of the supply.
On the EOS, we can get much lower but I would be careful with opening short positions now and personally, I would prefer to wait for the clear breakout of the 50% Fibo.