Today we go back to our norm, so we will discuss three great signals that we previously gave You on the ForexNewsNow. The first altcoin discussed on the last day of April will be the EOS. We spotted a great buy signal there on the 20th of April, when the price was around the 10.48 USD. Back in that day, we said:
"From that point, the price was going only higher. 16th of April was the last bearish day for now and we are currently drawing the fourth bullish candle in a row. This one from today is pretty impressive, as only today, the price is almost 10% higher. We are now trying to deal with the psychological barrier on the 10 USD. With the current momentum it should not be difficult. The buy signal is on and the EOS looks like a good occasion for the crypto traders. "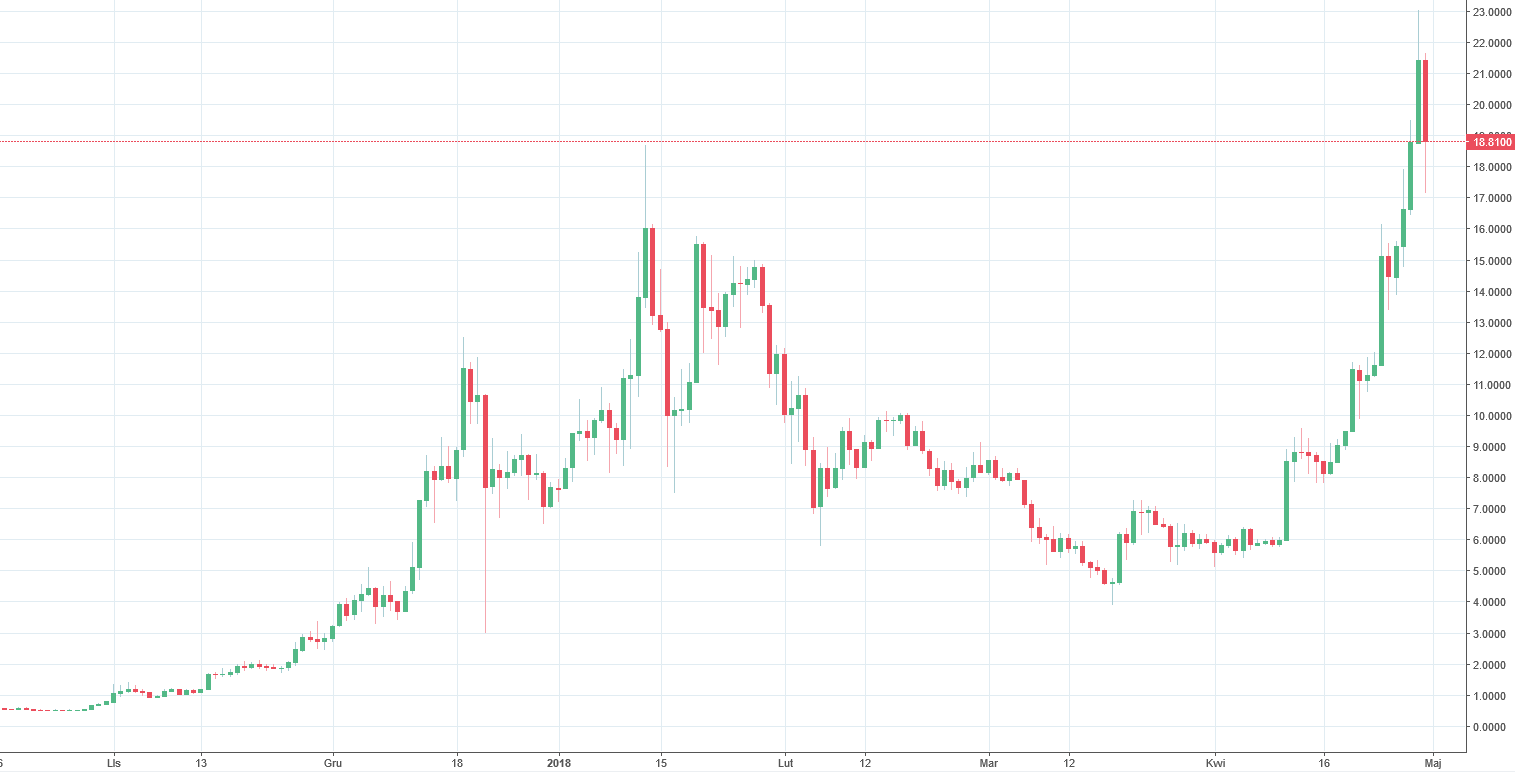 Now we know, that our words: "a good occasion" were quite modest. It was a great setup because in 10 days we made more than 100% ! What is very interesting here is that we broke the highs from the cryptobubble (January). Situation, which is not very common on the charts now. Today, we are loosing more than 10%. It is one of the worst results on the market but I don't think that it is an issue for the hodlers of this altcoin. They should be quite happy now, not worrying too much about the current drop.
The sentiment is positive and we should see a further upswing in the future but most probably we will see a bearish correction here first.