The third piece today will be about the EOS. The last time we wrote about this coin on the 16th of April but that one was tricky. Coin was in the positive territory but we were after few bearish days, which usually makes the buy decision more difficult.
"Current decline is a healthy, normal movement and should not be perceived as a reversal. So far, so good and buyers are relatively save. With the recent developments, we rise our support level and we move the bullish border from the 4.8 USD to 7USD (upper blue). "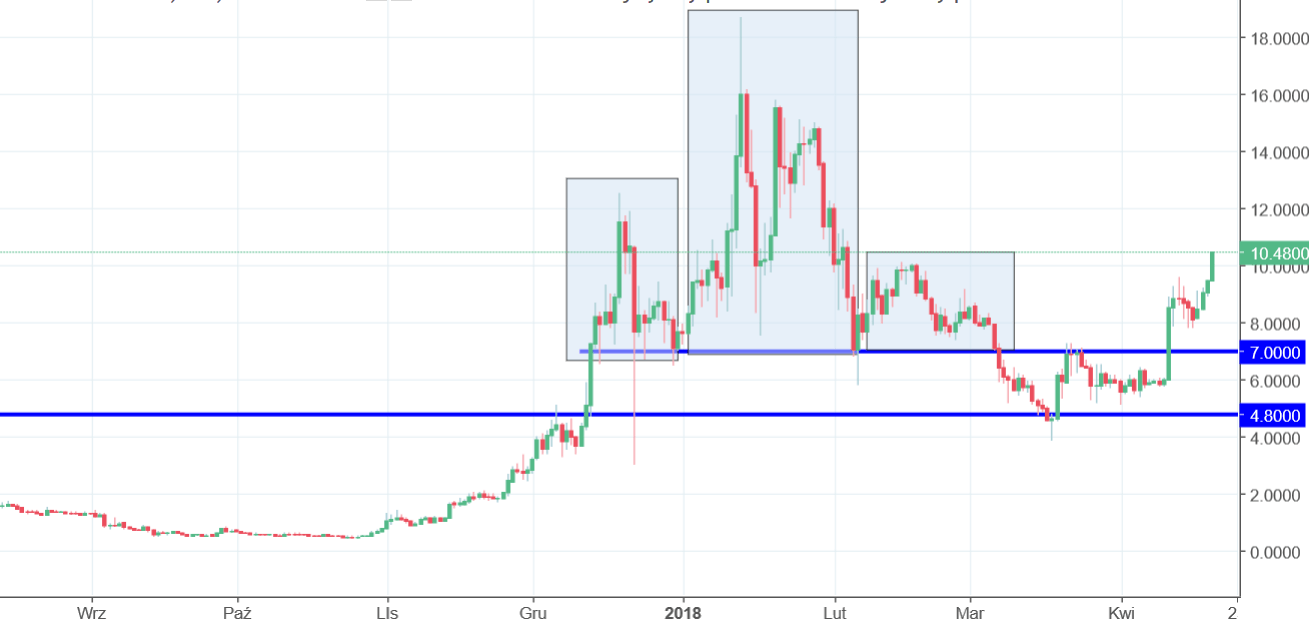 That what we said back in that day, when the price was on the 8.15 USD. From that point, the price was going only higher. 16th of April was the last bearish day for now and we are currently drawing the fourth bullish candle in a row. This one from today is pretty impressive, as only today, the price is almost 10% higher. We are now trying to deal with the psychological barrier on the 10 USD. With the current momentum it should not be difficult. The buy signal is on and the EOS looks like a good occasion for the crypto traders.