Wednesday finishes with the analysis of the EOS, which is down today almost 9% and is one of the biggest losers among the major cryptos. Previously, we mentioned this coin at the end of July and w ere super pessimistic, so if you bought the EOS anyway, it is entirely your fault:
"Current situation on the EOS is really bad. The price failed to create a full inverse head and shoulders pattern (yellow) and instead of that, they created a triangle (blue lines) and broke the lower line of it. That is a very negative situation and opens us a way towards new lows. The sentiment is definitely negative. "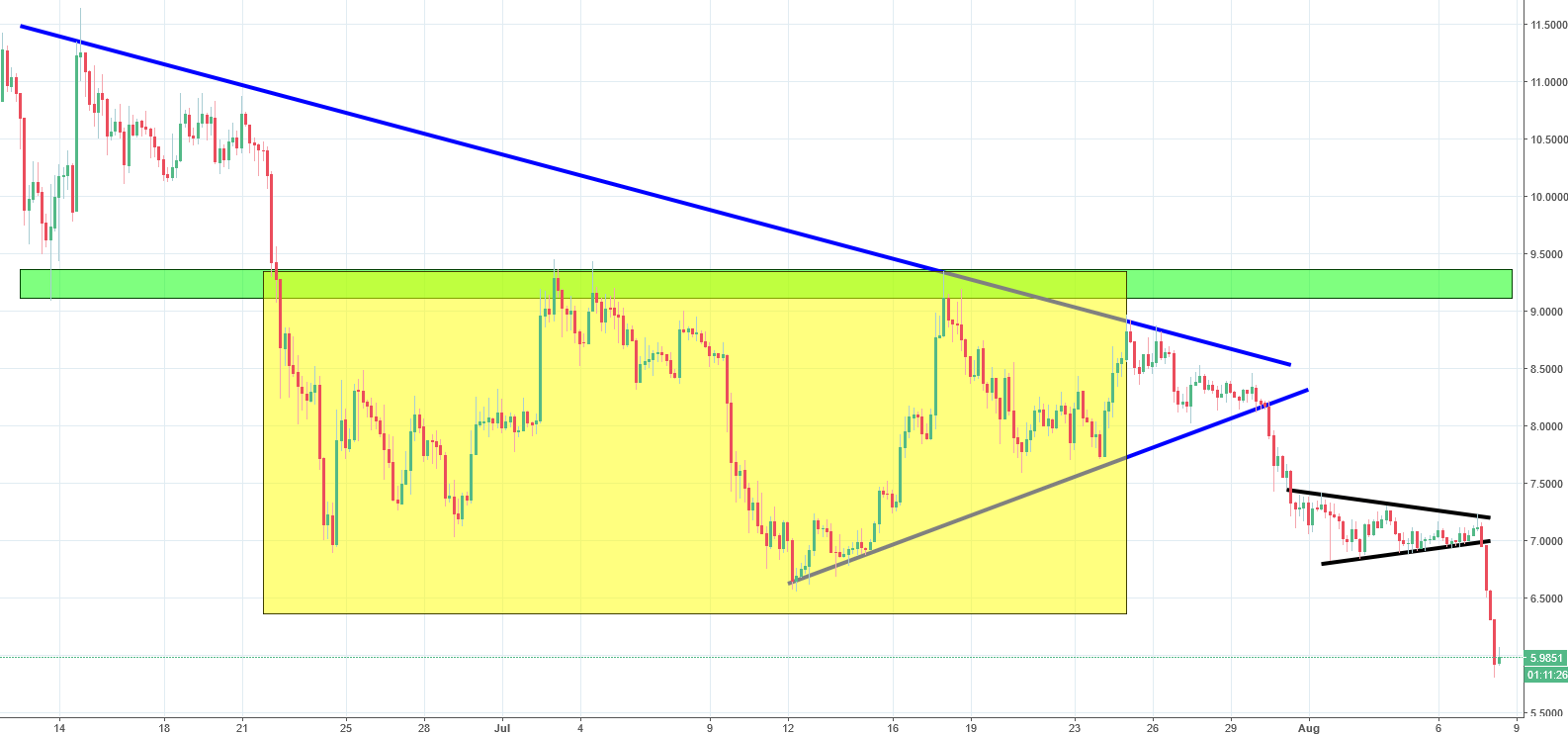 After the initial drop, the price created a smaller triangle (black lines) and broke the lower line of this formation, which initiated today's drop. The price is on the lowest levels since April and we are currently aiming the lows from March – around 4 USD. With the current momentum and the sentiment on the crypto market, we should get there really soon.