588 USD – that was the price of the Ethereum, when on Sunday, the 20th of April, we wrote about the buy signal on this crypto. The analysis was ready for a morning Monday coffee and in that piece, you could have read that:
"The price is making higher highs and everything looks OK. Sentiment is positive and in the next few days we should see the ETH climbing higher. This optimistic outlook will be denied if the price will come below the 500 USD support but chances for that are limited. "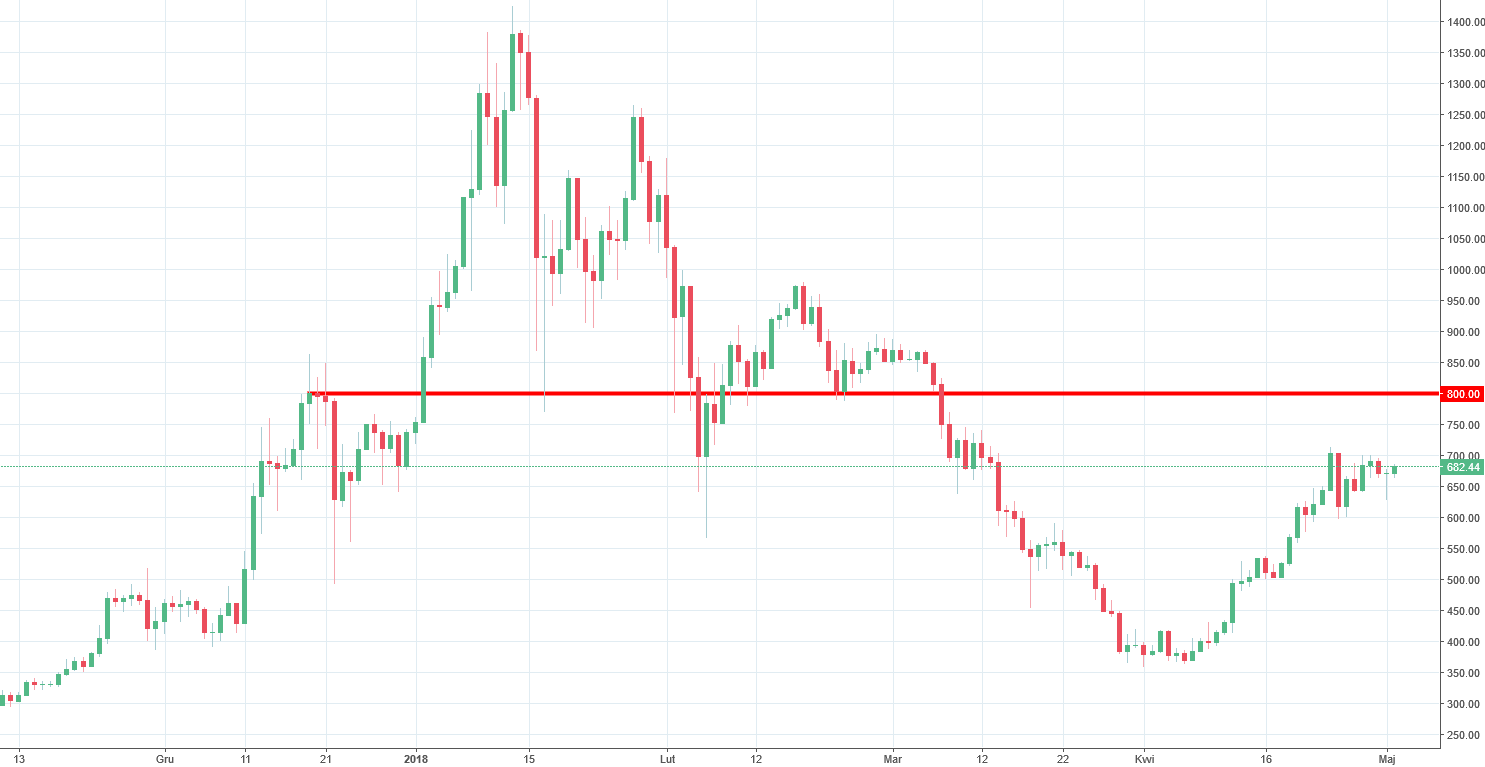 The price of the Ethereum reached the local highs few days later, when the ETH went slightly above the 710 USD. Since that, we can see a correction. The buy signal is still here though. Correction is really flat and posses no risk for the buyers whatsoever. Our confidence in the bullish sentiment comes from the fact that all the major supports are defended and from the daily candlestick from Tuesday, which is a beautiful hammer.
Today's price action suggests us that we are getting ready for a major upswing and that the ETH will soon test the resistance on the psychological barrier of 800 USD (red).