Today three main cryptos (from the top 6 in the market cap) and for sure, three good trading signals. What is more, three good calls that we made in our previous analysis. First one will be the Ethereum, which was analysed here on the 13th of April. Back in that day, the altcoin was very close to the good buy signal but we had to wait for one small confirmation:
"The price broke the resistance on the 420 USD (black) and then used the momentum to break the down trendline (red). Normally, that should be a buy signal but before that will be triggered, we need to see a breakout of one more obstacle. We are talking now about the horizontal resistance on the 500 USD (green). We are currently 6 USD lower so I guess that if you will wait a bit and show patience here (to gain the confirmation), nothing bad will happen. Price closing a day above this area should be perceived as a legitimate buy signal to buy the ETH. "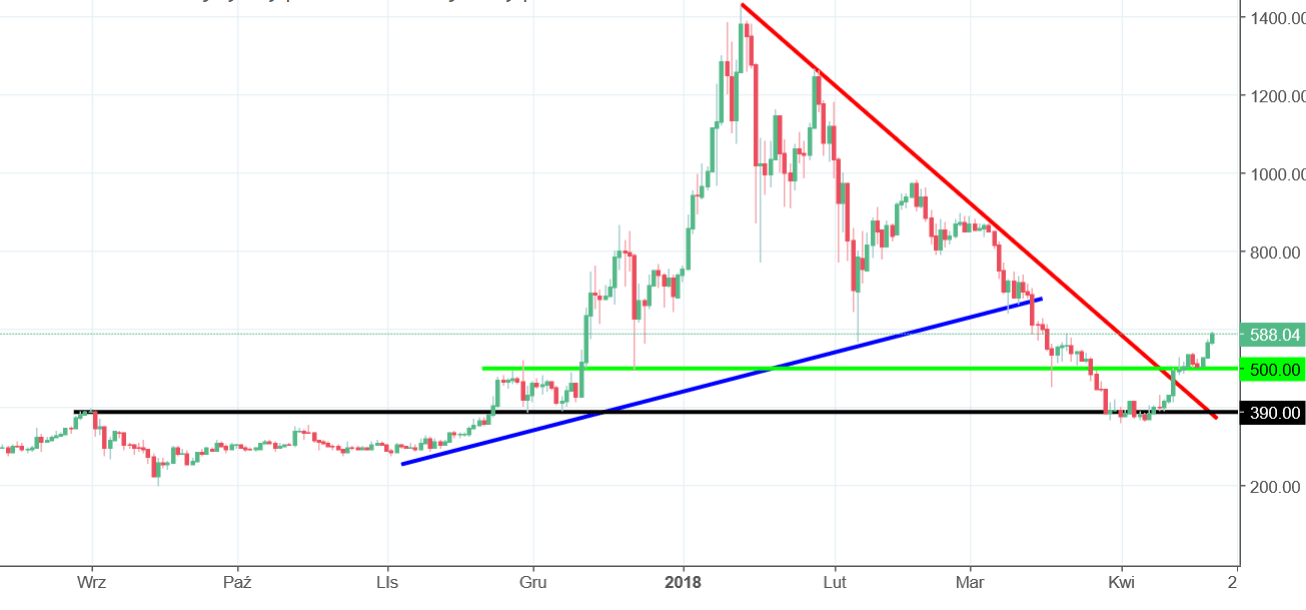 This happened the day later and allowed to create a legitimate buy signal. Since that, we had almost only bullish sessions and the price managed to climb up around 20%. Only today, we are gaining above 4%. The horizontal resistance is broken, the down trendline is broken too. The price is making higher highs and everything looks OK. Sentiment is positive and in the next few days we should see the ETH climbing higher. This optimistic outlook will be denied if the price will come below the 500 USD support but chances for that are limited.