The mood is definitely back on track on the crypto market Or maybe Soros and other big boys from Wall Street finally started to buy cryptos and they are adding them to their investment portfolios. Whatever the reason is, we do have a reversal on the market. That is contrary to our recent view. Technical analysis do give you an edge over the market but is not 100% bulletproof. Sometimes technical signals fail and today I will show you the Ethereum, where the TA failed miserably.
Last time we wrote about the ETH on the 9th of April:
"So far, the daily candlestick on Monday is a shooting star with the head on the resistance. According to the all price action rules known to the man kind, this is a sell signal. That can be a huge problem for the buyers as we do not see any good supports underneath the current price. That opens us a way for a huge drop in value of the ETH. "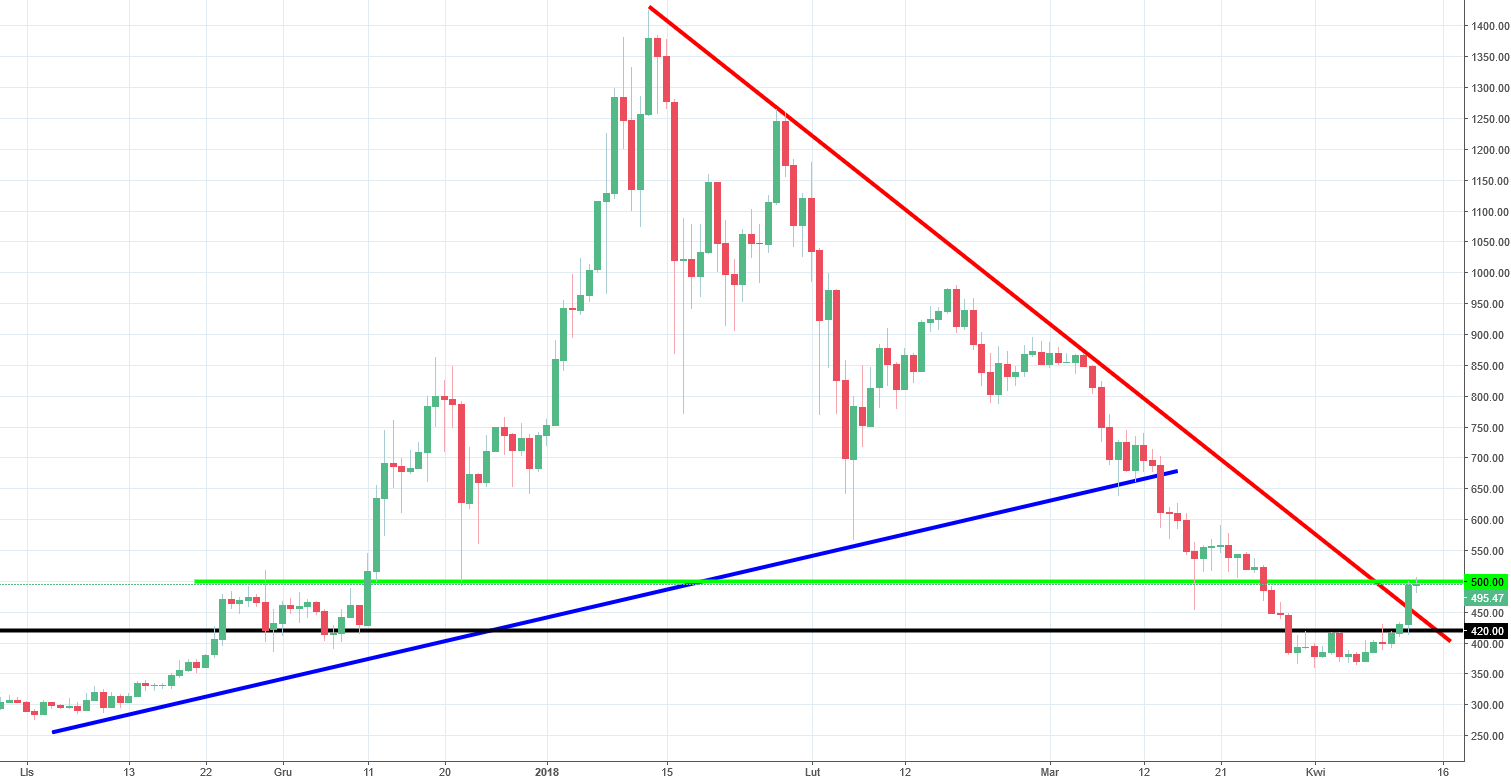 That shooting star mentioned by us, did not stop the price from going higher. That, usually strong formation, was totally ignored by the crypto traders. The price broke the resistance on the 420 USD (black) and then used the momentum to break the down trendline (red). Normally, that should be a buy signal but before that will be triggered, we need to see a breakout of one more obstacle. We are talking now about the horizontal resistance on the 500 USD (green). We are currently 6 USD lower so I guess that if you will wait a bit and show patience here (to gain the confirmation), nothing bad will happen. Price closing a day above this area should be perceived as a legitimate buy signal to buy the ETH.