Wednesday starts with the analysis of the Ethereum, which in the past few months is rather in a tragic situation. Previously, we analysed this instrument on the 14th of August and our outlook was bearish, even despite the title 'to the moon' , which was obviously a joke:
"The recent drop is so strong that some kind of reversal and a pull-back is needed but the overall long-term sentiment remains negative and the ETH should be much weaker in the next few months. "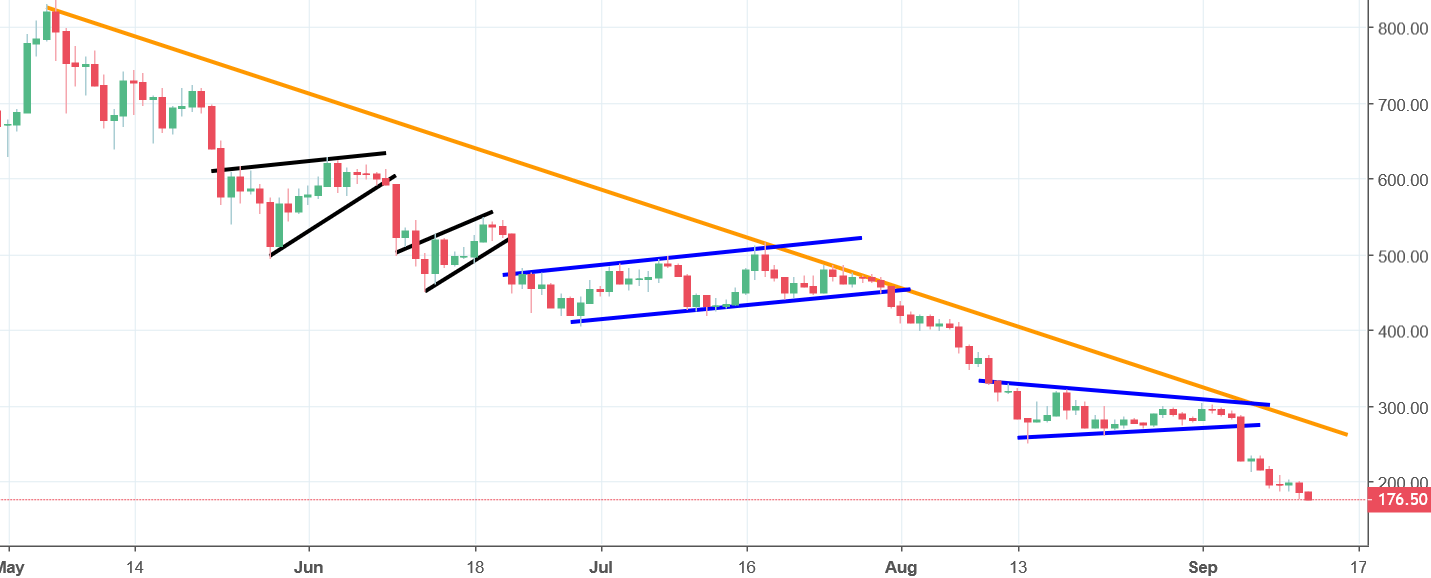 Back in that day, one ETH costed 260 USD. Now, the price is on the 175 USD and we are 5% lower than yesterday. What about this correction part? That was a masterpiece! Straight after those words were written, ETH went higher touching 318 USD. Crypto entered the correction stage and drew a pennant (blue lines). Pennant obviously resulted with the breakout of the lower line of this pattern and here we are..on the long-term lows.
The target for now is around the 140 USD, so the important levels from May and July 2017. Chances that we will get there are quite high.