We start the Monday with the analysis of the Ethereum. The last time we did that on the 7th of May and back then, we had reasons to be positive about the nearest future of this crypto. In our piece, we wrote this:
"Currently, we do have some evidences that we are coming to an end of this bearish correction and that we should see a further rise. The price created two hammer candles on the combination of two important supports: horizontal (710 USD) and a dynamic one (mid-term up trendline). This kind of a price action is usually a strong invitation to buy. I would be surprised if this time it would be different. "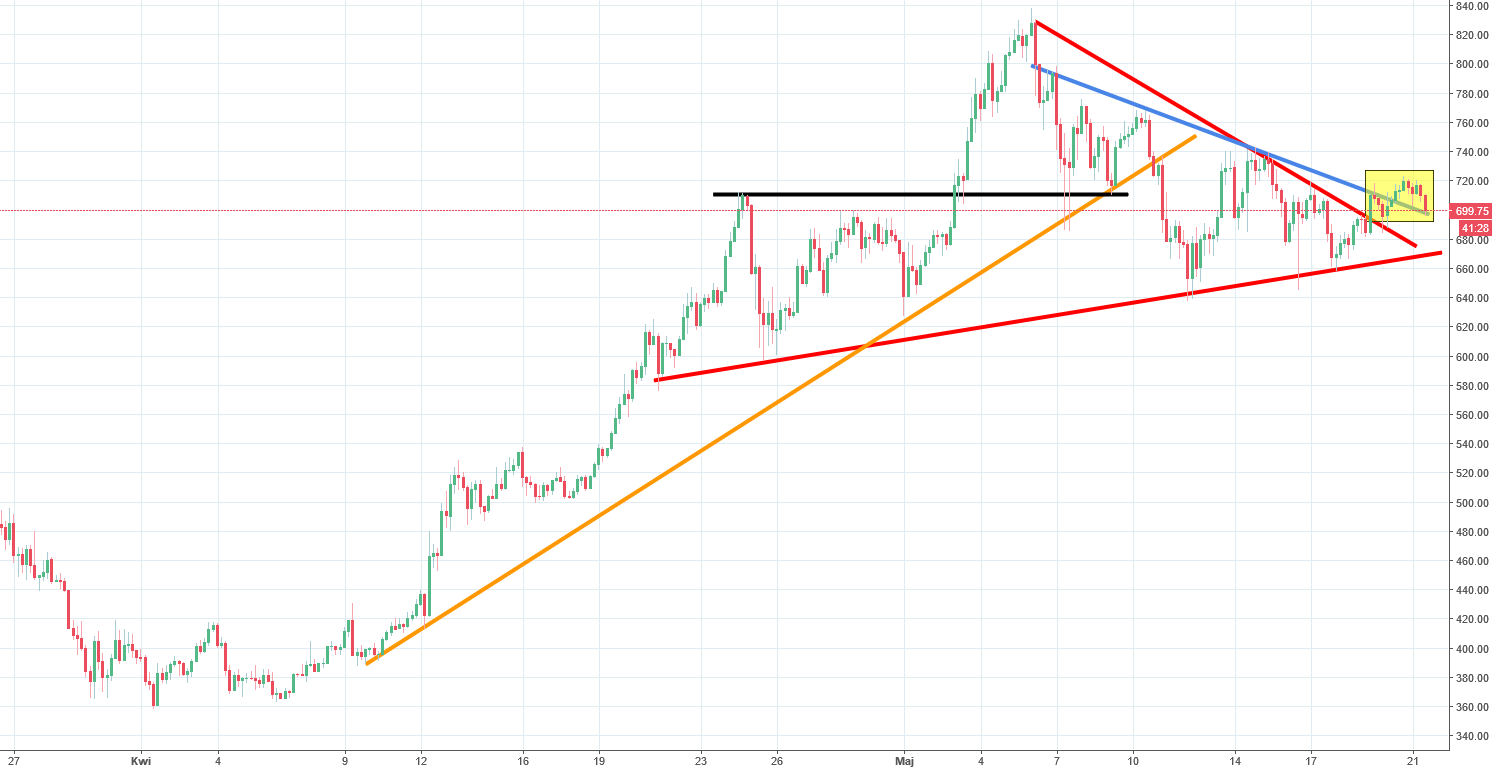 It was different, so I can say that I am a bit surprised. Price did go higher after those two hammers but the rise was very small and significant only in the short-term. Few days later, the support on the 710 USD got broken. The same happened with the up trendline. ETH entered the sideways trend stage and is in this trend till now. Most recently, the price tried to break the mid-term down trend lines (upper red and blue) but it seems that both attempts will be unsuccessful. Yes, that is true, the price is higher but the thing is that the strong upswing is not happening and instead of that, the price is reversing. The area marked with a yellow colour can be considered as a false breakout, which will be the first step to the bigger drop.
Situation looks bad but there is no sell signal here yet. For this, we should see the breakout of the lower red line first. Only this will trigger a legitimate signal to go short.