The last piece of the day is about the FunFair, where in the last few months, the only fun was reserved for the sellers. The last time, this coin was mentioned on this portal on the 10th of August, when the price was around 0.019 USD. We were pessimistic about this coin and we were waiting for a further drop:
"If You got excited about the yesterday's upswing on the market and you are thinking about having some fun and buying FUN, our view on this is: do not. Currently, we do not have any signs on the market that this rise from Thursday will be continued. "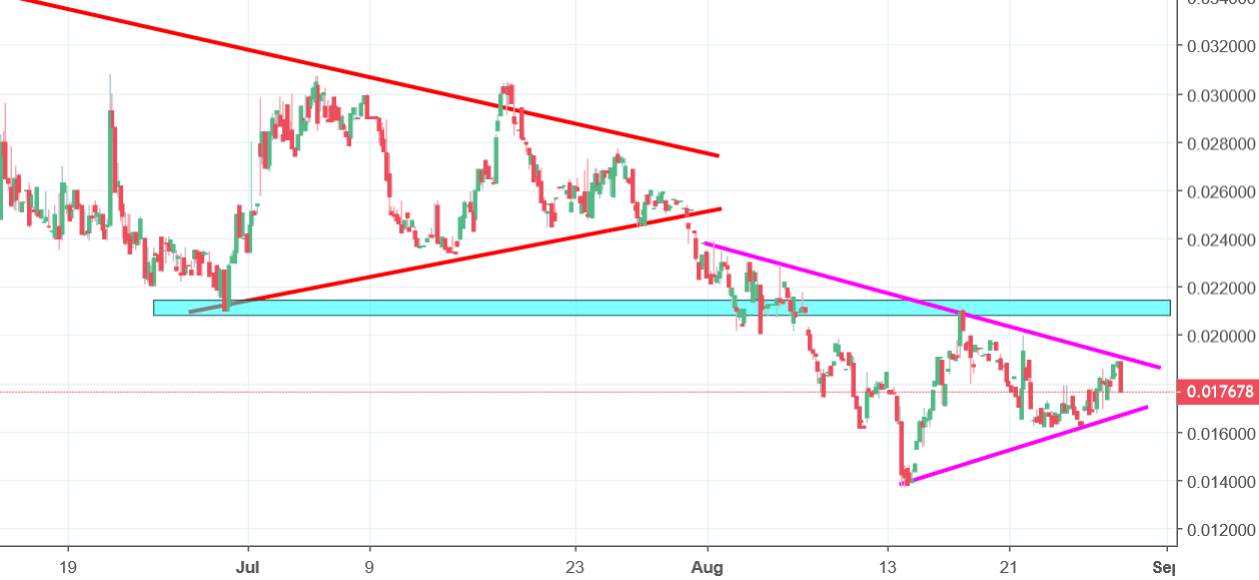 Great fun indeed, just in few days, the price declined towards lows on the 0.013 USD. From this point, we do have a correction but the upswing is really small. The price is locked inside of the pennant, which is promoting a further drop. Today, we are bouncing from the upper line of this formation and the price is down almost 7% . That is a strong sell signal, which indicates, that in the next few days, we should be even lower. Sell signal will be denied, when the price will come back above the blue area, which for now is less likely to happen.