The second piece of the day is about the Gifto. Technical situation here is similar to this one seen on the Power Ledger, so we are very close to receive a nice buy signal.
Since the beginning of May, GTO is in a strong downtrend. The price fell from the 0.65 USD to almost 0.1 USD. Just WOW. Interestingly, during that drop, Gifto created 5 price patterns! It all started with a double top formation (green). First bullish correction after the downswing was initiated, was killed by the head and shoulders pattern (grey). After the breakout of the horizontal support around the 0.3 USD (yellow), the price additionally created a wedge (black) and a flag (orange). As you can see, technical analysis is pretty strong here.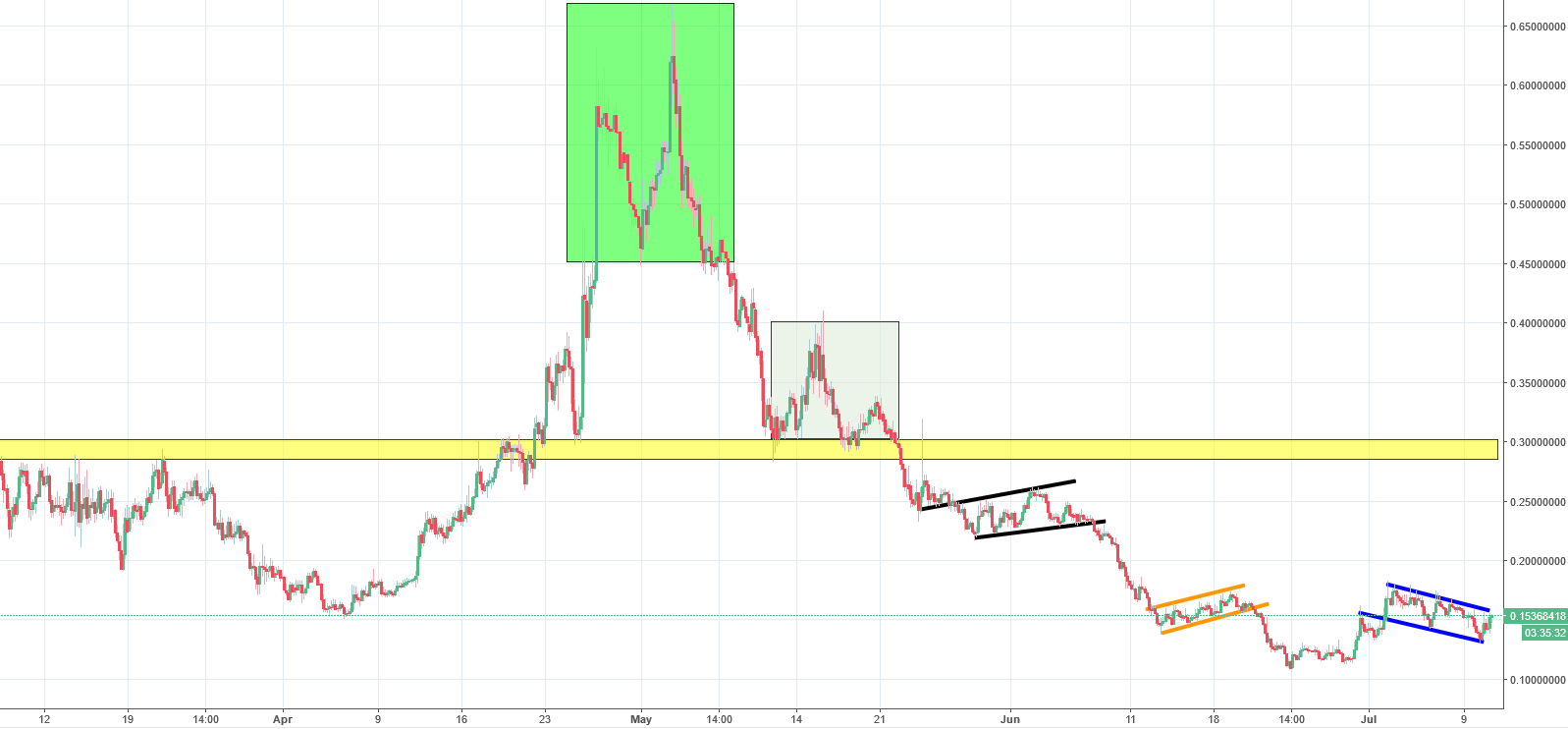 The last development is another flag (blue) but this time, this formation is pointing north. The breakout of its upper line will give us a buy signal with the potential target on the yellow rectangle.