Wednesday is positive for the crypto market. Most of the instruments are on the green side of the market and cryptotraders are counting profits ;). Are there any dawdlers that are wasting this precious day and are negative at the moment? Yes, there are few. One of the biggest players in this group is Golem.
About Golem we wrote on the 3rd of April. The price was locked inside of the sideways trend and our opinion on that was this:
"Currently, we are in a tight range between the last two. Breakout of the 0.27 should trigger us a buy signal with the potential target on the 0.5 USD. On the other hand, breakout of the 0.18 should trigger us a sell signal with a target on the…well probably somewhere close to zero. "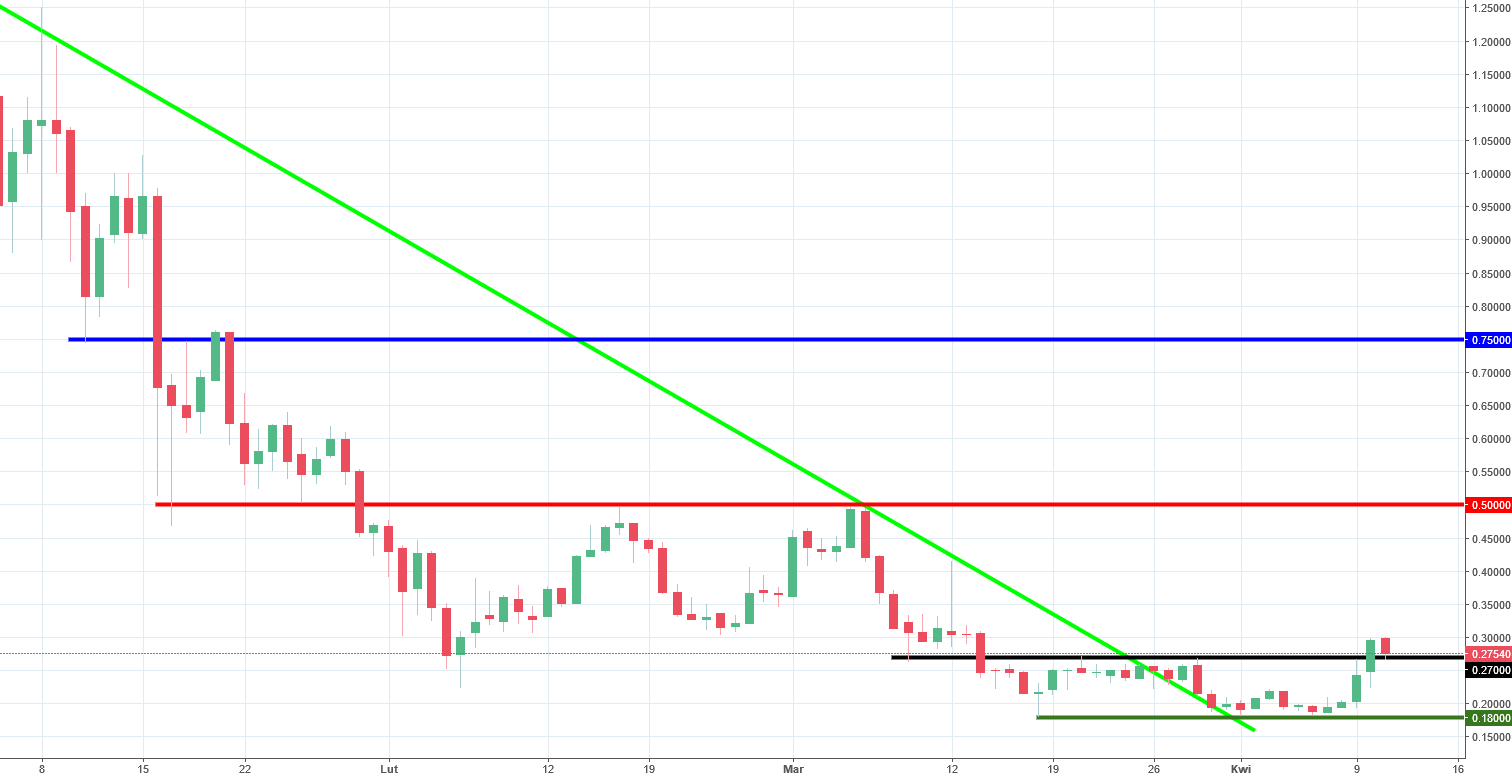 This is how you should deal with the sideways trends. Although we were slightly more bearish, we said that is always better to wait for the breakout. And the breakout happened. Maybe you are surprised but the breakout was bullish and the price climbed higher, despite the long-term negative trend that was present here.
Currently, the Golem is going down but it does not mean that the outlook is not positive here. Sessions from Monday and Tuesday were great on this instrument, so this one from today can be considered only as a correction. It especially makes sense if we consider that the Golem is now testing the 0.27 USD (black) as a closest support. As long as we stay above this area, the sentiment is positive and the target on 0.5 remains an open case.