OK, we dealt with some of the bad calls we made (still only 10% of the overall work we do), so now time for the good ones! Golem! The altcoin that we wrote about a week ago, on the 11th of April. The crypto was around the 0.27 and we were bullish here saying this:
"Currently, the Golem is going down but it does not mean that the outlook is not positive here. Sessions from Monday and Tuesday were great on this instrument, so this one from today can be considered only as a correction. It especially makes sense if we consider that the Golem is now testing the 0.27 USD (black) as a closest support. As long as we stay above this area, the sentiment is positive and the target on 0.5 remains an open case. "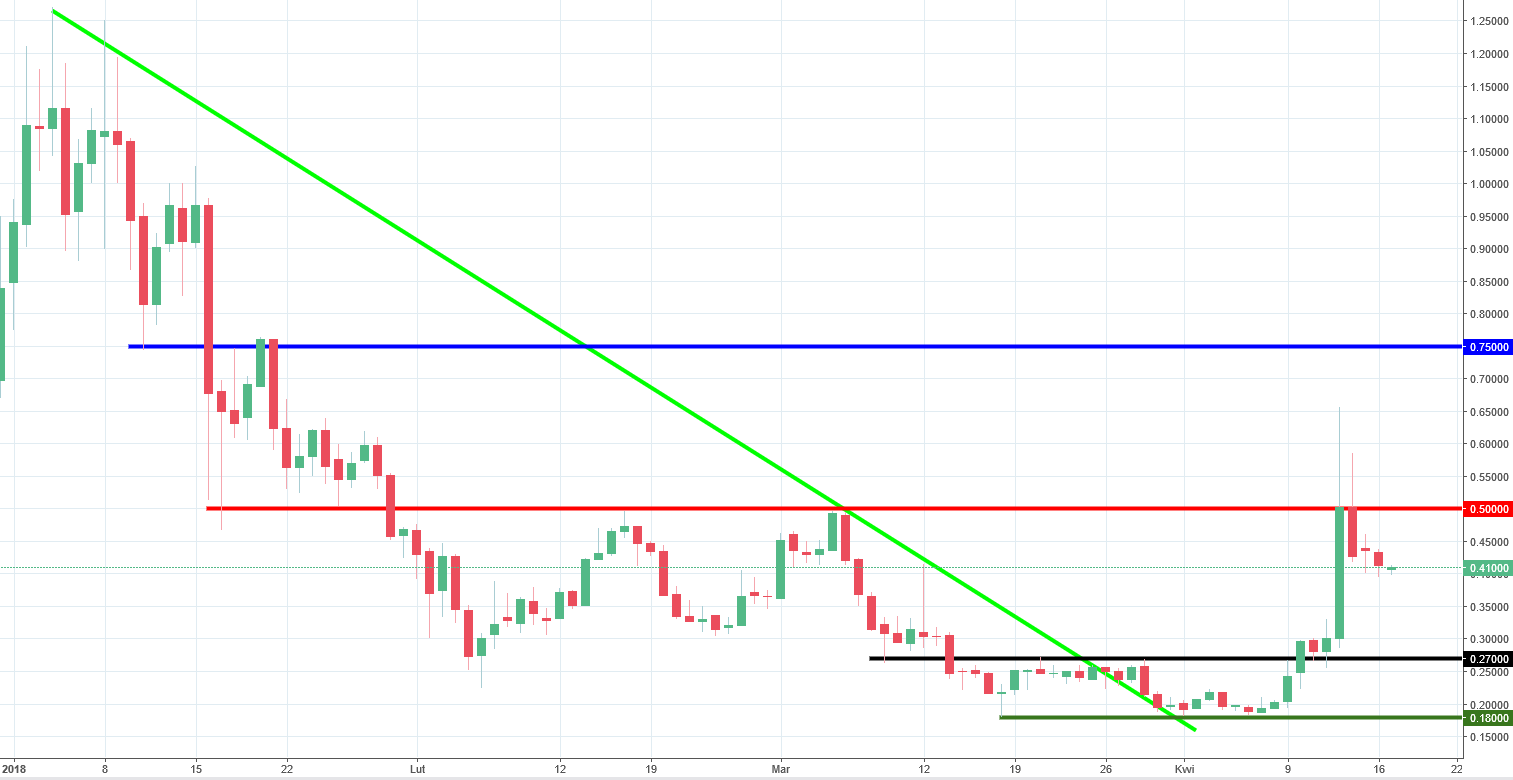 Golem was the best performer in the last week from all the currencies. Our call was made on Wednesday, and on Friday, the price went from 0.30 to 0.65. What a move! The analysis was spot on and we are happy that we could warn you about this movement, two days before it happened.
Currently, the price is in the correction phase. The situation is still bullish but the fact that we did not manage to close above the 0.5 USD resistance (red) can be a bit worrying. The sentiment is positive but the buy signal is not necessary here. The buy signal will come back to life once the price will finally close the day above the 0.5 USD. I think that another attempt to do that is coming soon.