Now time for the THC. Sorry, I meant that now it is a time for an analysis of the HempCoin, which has the THC as a ticker. The last time, this altcoin was mentioned by us on the 2nd of April and basically was very close to becoming worthless. All major supports were broken and there was no hope for the better future whatsoever. The only optimism could have come from the general crypto market, for example a reversal on Bitcoin or other major altcoins.
That is exactly what happened here. The reversal on the bitcoin and the positive sentiment on the big boys also affected the smaller players like our THC. On the hempCoin, since the beginning of April, we could have experienced a huge upswing, which moved the price from the 0.04 to almost 0.15 USD.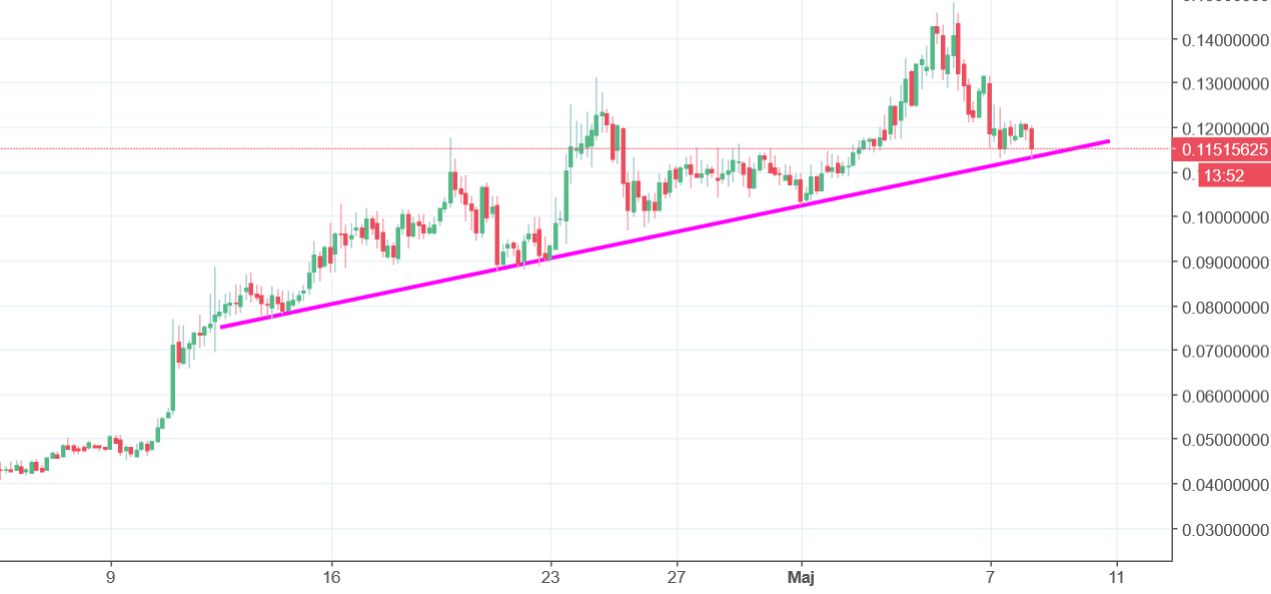 Current situation is slightly more bearish. The price is forming a triple top formation, which may be the indicator that the upswing has finished. The definite sell signal will be triggered once the price will break the lower line of this formation (pink), which is the same time is the mid-term up trendline. A daily candle closing below that line will be the legitimate sell signal and in my opinion, chances for that are much higher than for the upswing.