Second analysis for Thursday will be about the Hshare. It is the first time that we are talking about this coin but definitely not the last one as the situation here is very technical and hopefully that will continue as this is beneficial for the technical traders.
Hshare is having a very negative situation. The altcoin is in a down-tern, which is protected by the black down trendline. In the meantime, the price created three trend continuation patterns and all of them are pennants. We already saw that in the Litecoin analysis. Apparently, lately this formation is very popular among cryptocurrencies.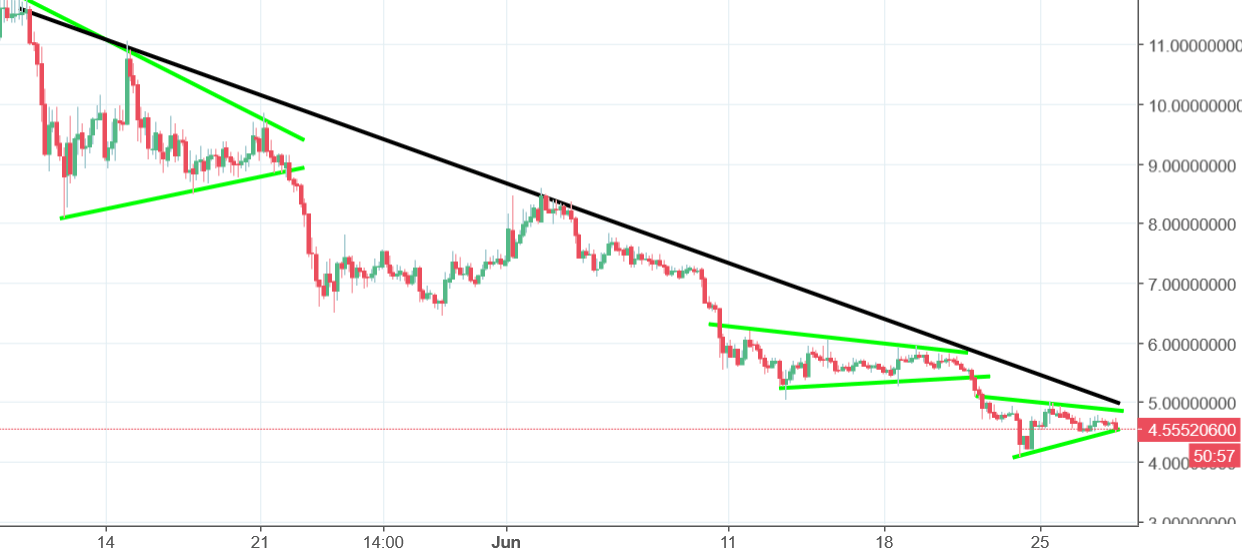 Currently, we are inside of the third pattern and we are very close to see the breakout of its lower line. That is our current view on this instrument. In our opinion, the price should aim lower, making new mid-term lows. The sell signal will be denied, when the price will break the down trendline, which for now, is less likely to happen.