Litecoin will be the first hero of the day. For the last time, we wrote a piece about this crypto on the 28th of May. The price was putting heavy pressure on the 110 USD (black) and we were wondering what is going to happen next. The outcome is obviously unknown but we were slightly more bearish:
"That is when the patience comes into play and we have to wait for the price action on those levels. Reversal will give a buy signal and the breakout will end the bullish dream for the next few weeks. If I would have to bet, I would go for the breakout but the market is not about betting but trading and there is a huge difference between those two. "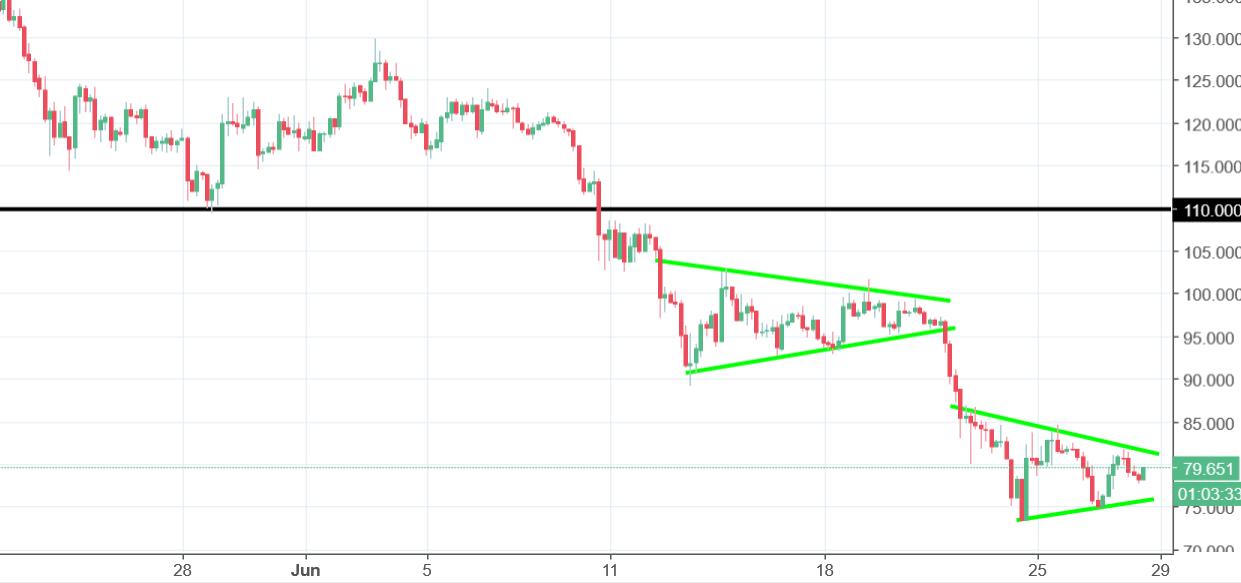 The breakout did happen on the 10th of June. Candle from that day left no hope for the buyers. The price declined sharply, in the meantime creating two trend continuation patterns. Both of them are pennants (green lines). The first one resulted with a drop. The second one is still in play as the LTC is still inside, between two lines of this formation. According to the price action laws, we should see a breakout of the lower line and the further decline and that is our short-term view on this instrument.