The last analysis on Monday will be about the Litecoin, which was analysed by us for the last time on the last Tuesday. A lot bad things happened in the meantime but you after reading our previous piece, you were prepared for that:
"From the technical point of view, that sets a sell signal and opens us a way towards the lows from the April. As long, as we stay below the 142 USD, the sentiment is negative. "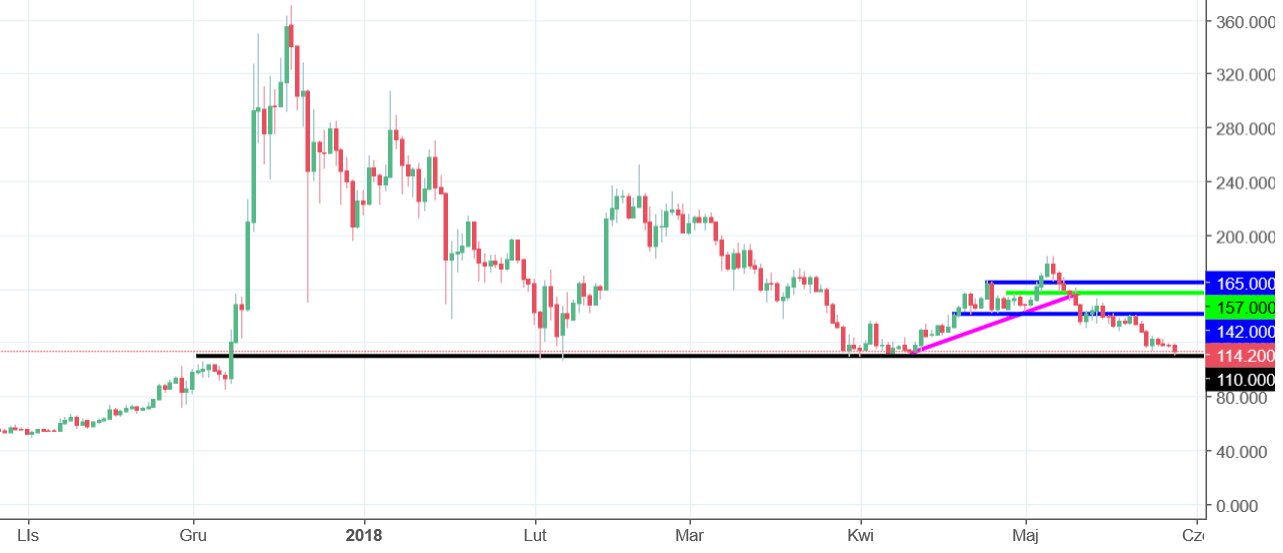 Six days ago, the LTC was quoted around 135 USD. Now it is 114 USD, so the difference is quite significant. What is interesting is that almost all days, apart from one, were bearish. Currently, the price met a horizontal support on the 110 USD (black), which may bring us a bounce. This situation is similar to this one on the Bitcoin, where the price also meets a potentially nice support, which can change the short-term situation on the market.
That is when the patience comes into play and we have to wait for the price action on those levels. Reversal will give a buy signal and the breakout will end the bullish dream for the next few weeks. If I would have to bet, I would go for the breakout but the market is not about betting but trading and there is a huge difference between those two.