Second piece of the day is ICON, which was previously analysed by us on the 20th of July. Title had it all : "ICX tango down". The price back then was on the 1.4 USD and was bouncing from an important resistance on the 1.8 USD:
"Most lately, the price bounced from the resistance around the 1.8 USD (grey) and that bounce is a trigger to go short. Comeback above this level will be an invitation to buy. "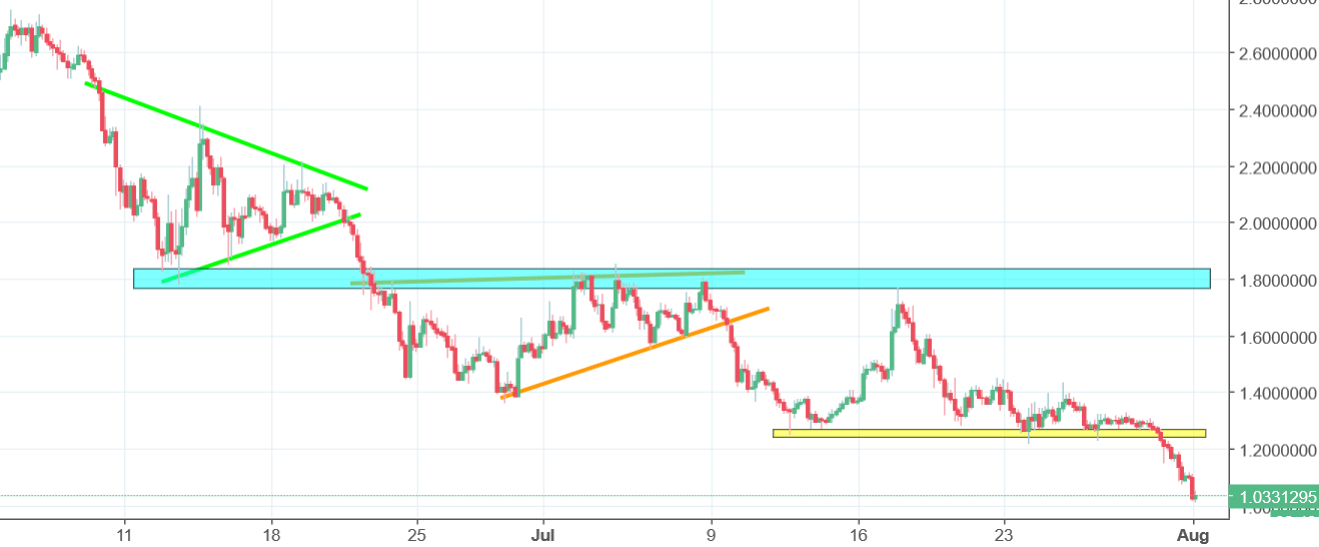 That was indeed a great sell signal, as since that, price was only going lower. What is worth noticing here is the way, how the ICO respected horizontal levels, first the blue and then the yellow one. The second one was broken on Monday, which renewed the sell signal. As You can see, price lost breaks and is now in a freefall.
I bet there are a lot of traders who are willing to catch a falling knife but rationally thinking that is not advisable. With this momentum, the price should continue to decline and soon, we should drop below the psychological barrier on the 1 USD.