Vechain form the previous analysis is not the only big loser today. Second one is the ICON, which is now down around 7%. Here, the move is also very technical and certainly technical analysts expected that long time ago. But the sell signal was not that obvious in May. It became clear only after the price broke the 4 USD. Before that, we had bigger chances for an upswing:
"Taking all that into the consideration, we do have a buy signal. This will be on as long as we stay above the 4USD. Comeback below that level will trigger the sell signal but is currently less likely to happen. "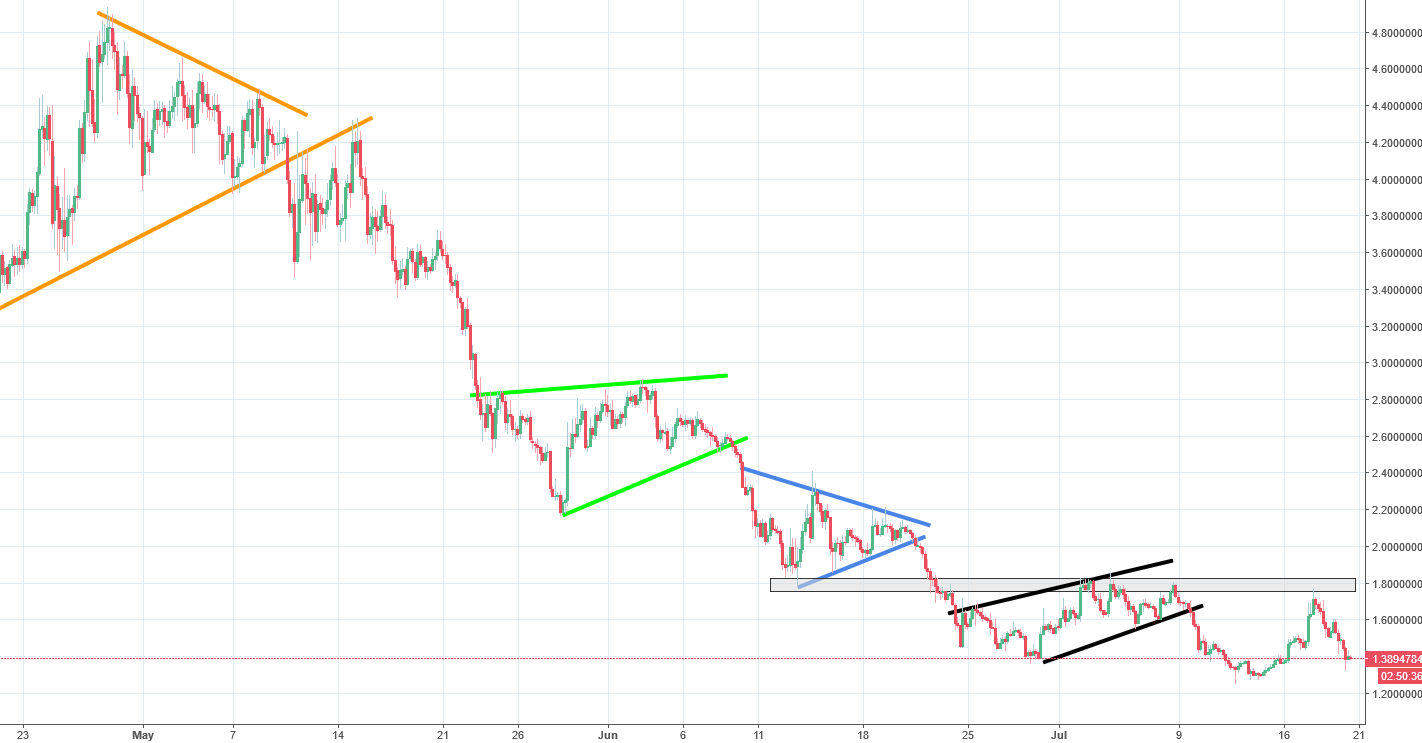 Yes, the sell signal was triggered few days after those words were written. You just need to know where to have the stop loss order. After going below the 4 USD mark, the price continued to decline, creating three trend continuation patterns: wedge, pennant and a flag. All of them, resulted with a further drop.
Most lately, the price bounced from the resistance around the 1.8 USD (grey) and that bounce is a trigger to go short. Comeback above this level will be an invitation to buy.