Second coin of the day is Vechain. which was previously mentioned by us on the 8th of June, when the price was around 4 USD. We were totally bearish on this coin and we were expecting the drop towards new lows:
"The only positive thing here is the blue support but the relevance of this line is a bit questionable. In my opinion, that dynamic line should be broken soon and the price should aim for the new mid-term lows. "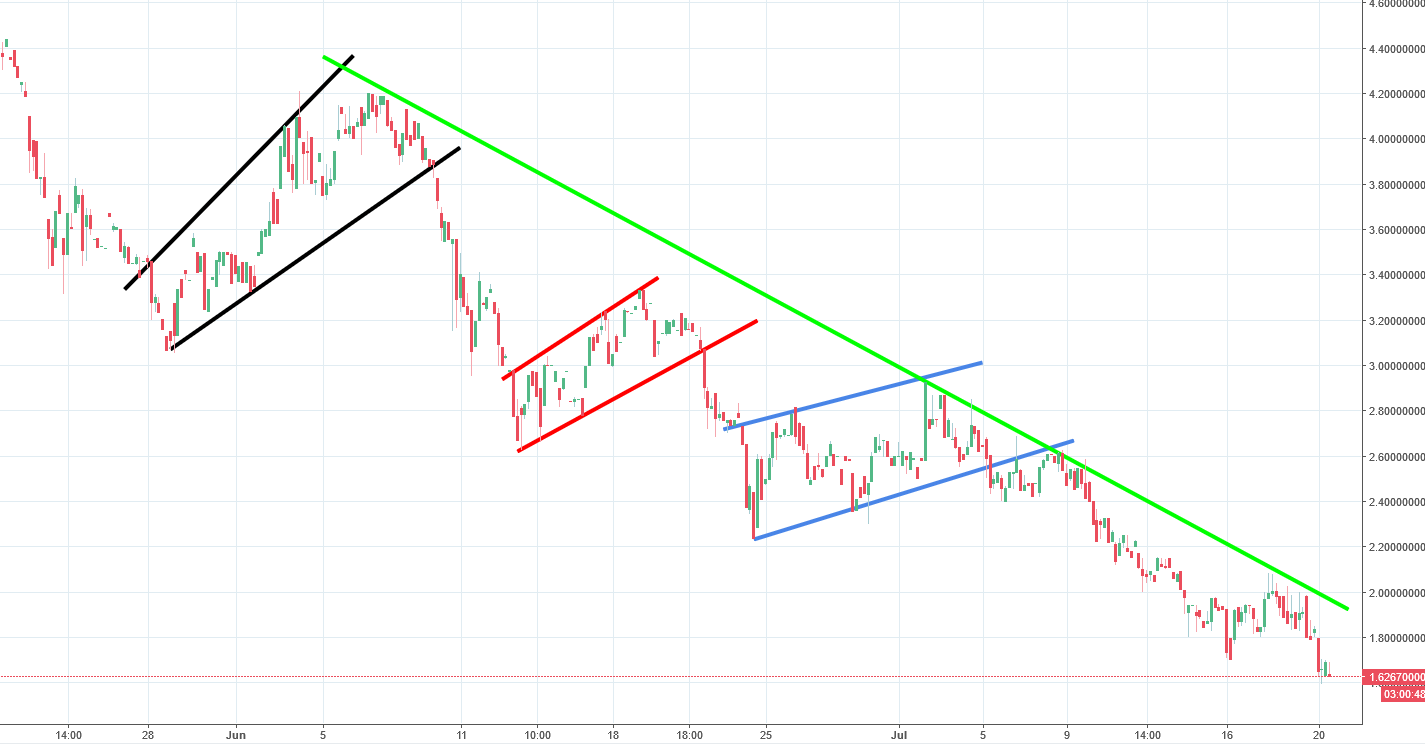 Let's see… We are having new lows as we speak. Even despite the positive situation on the crypto market! Today, Vechain is losing around 11%. Most of the days, since our last piece were bearish. Huge aplause for the ForexNewsNow team. Despite the huge drop, the price moved very technically. Before hitting new bottom, the price created two trend continuation patterns and both of them were flags. We also respect the down trendline (green).
Sentiment is still negative and most probably, we will keep seeing new lows.