Second piece of the day, will be written about the VeChain. It is not the first time, that we are analysing this altcoin. We did that already in the past, the last time on the 30th of April. The price was climbing higher and the sentiment was positive. We said this:
"Yesterday, we managed to set the highest levels since the beginning of March and climb above the psychological barrier on the 5 USD (just for a while but still…). The price is ready to climb even higher. From the technical point of view, everything looks more than ready. The current scenario is bullish and we do not see chances for any bigger drop. "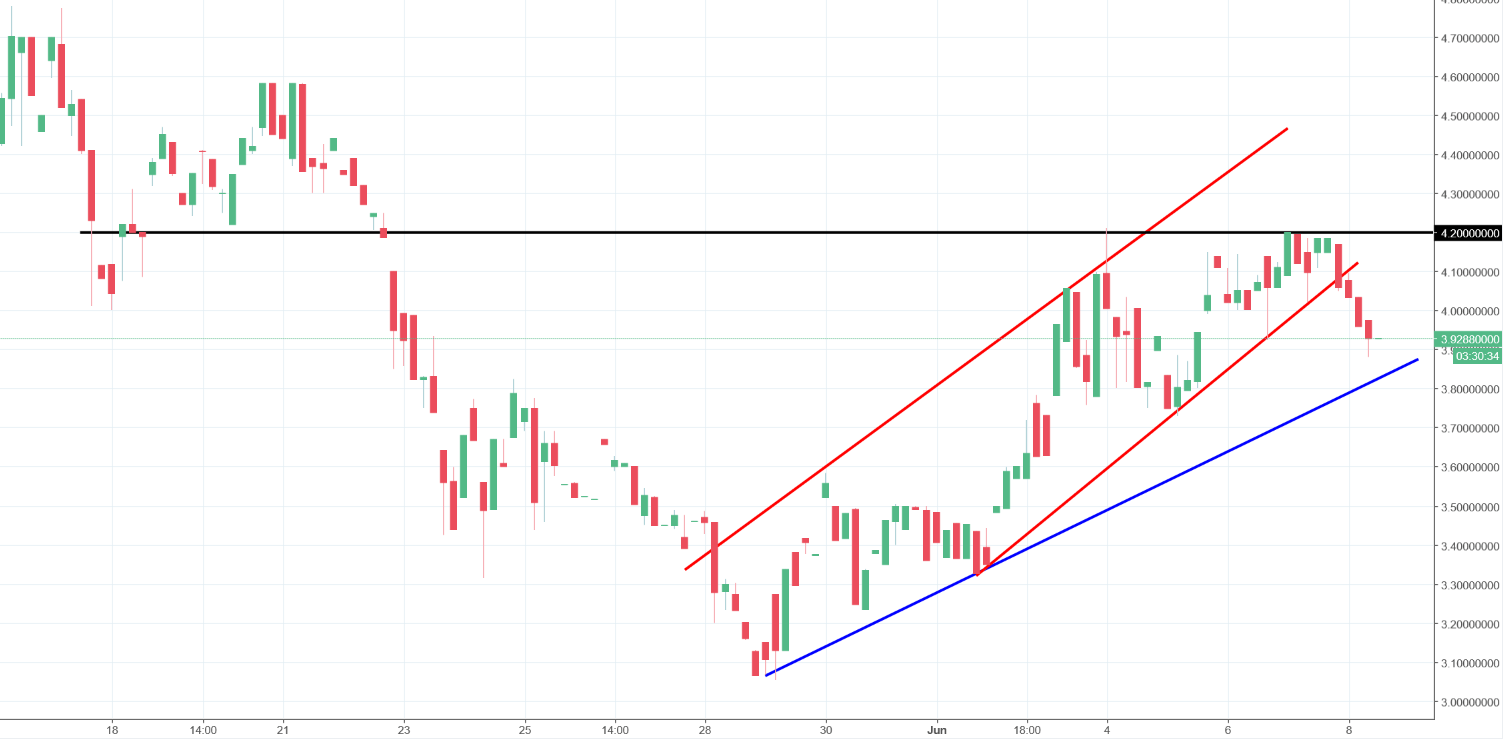 It was another good piece of work from the ForexNewsNow team. In May, the price went even to 9 USD! Today, time for a small change of the outlook on this coin. We were bullish, now we are bearish. We base our view on the H4 chart and the fact that the price is drawing a flag formation (red lines). We already broke the lower line of the flag, which indicates the come back to the downswing. What is more, the VEN bounced from the horizontal resistance on the 4.2 USD (black). All that is definitely negative and should drive price lower.
The only positive thing here is the blue support but the relevance of this line is a bit questionable. In my opinion, that dynamic line should be broken soon and the price should aim for the new mid-term lows.