The second coin analysed by us on Monday will be the VeChain. The last day of April here is not great either (like on the EOS from our previous piece) but the buyers should not complain about the overall situation on this coin. Yes, we do have a drop but it is happening after a strong upswing and can be still considered only as a correction.
Was that strong upswing predictable?
At some point yes. We predicted that on the last Wednesday, when the price was around the 3,86 USD and what is very interesting, had a very bad day! In our last analysis about this crypto, we wrote:
"Today, we can see a reversal and this movement is common for the rest of the cryptoworld on Wednesday. VeChain still looks good. Even with the today's candle, the situation still is promising. Our view stays bullish and we should have a chance to see the VeChain climbing higher. "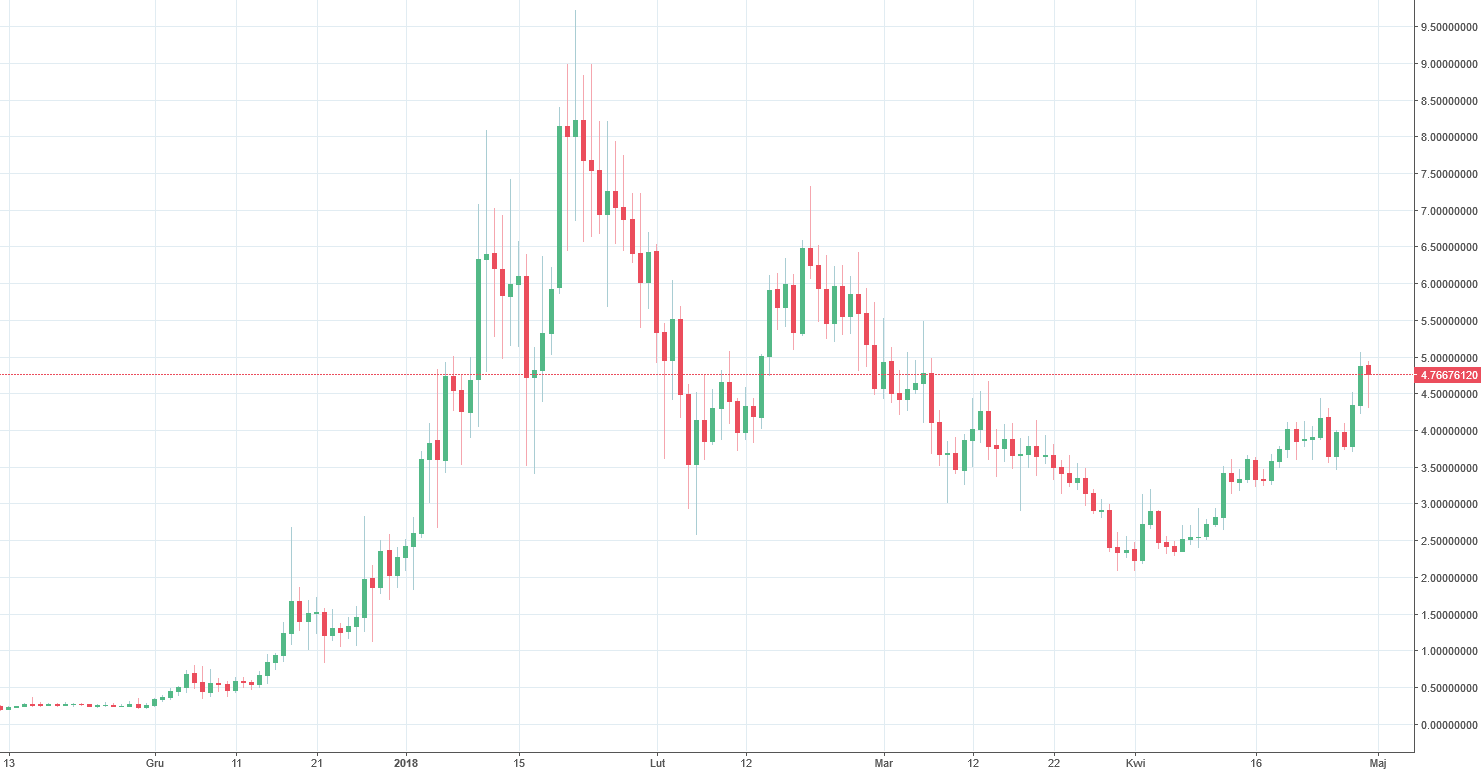 Since that piece was written, the price is only making higher highs and lows. Yesterday, we managed to set the highest levels since the beginning of March and climb above the psychological barrier on the 5 USD (just for a while but still…). The price is ready to climb even higher. From the technical point of view, everything looks more than ready. The current scenario is bullish and we do not see chances for any bigger drop.