The second analysis for today will be about the VeChain. Quick look at the chart now and at our previous analysis and you can see that the VeChain was another good call by our team. We talked about this altocin on the 19th of April and we were bullish:
"Signs of a reversal came here last week. First, the price broke the mid-term down trendline and then, later, price broke the horizontal resistance on the psychological barrier of 3 USD. Few days after that we are still holding above this level so it seems like this bullish breakout is sustainable and legitimate and should be continued in the next few days. Come back below the 3 USD will deny our view but this scenario is less likely to happen. "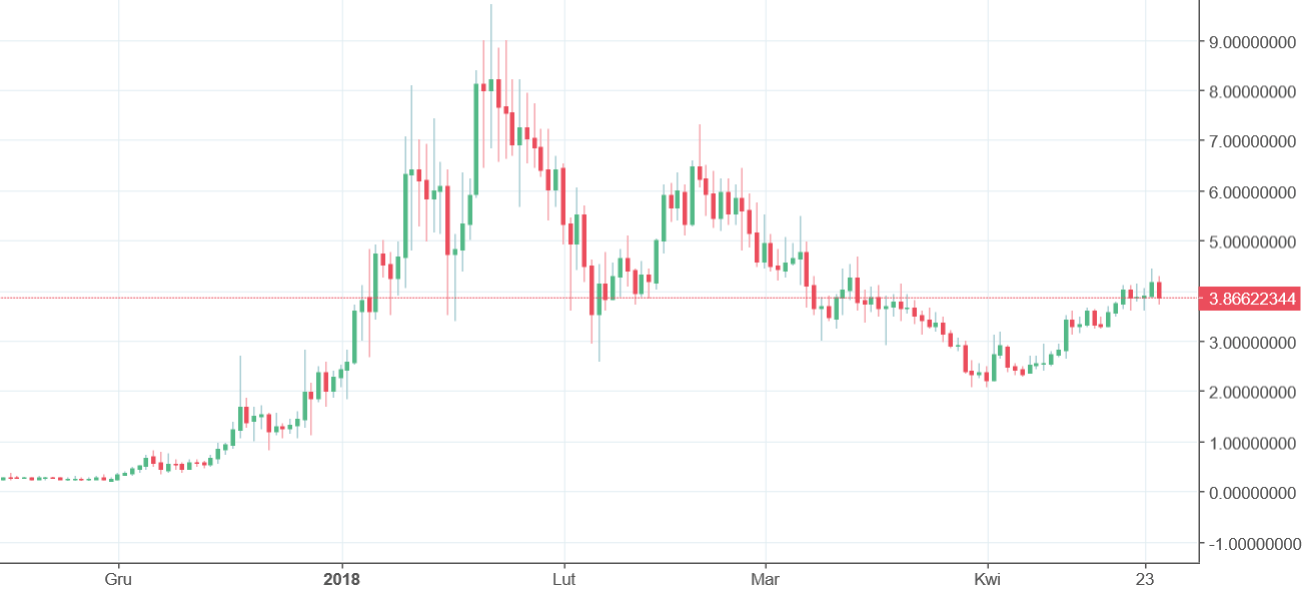 When we were writing those words, the VeChain costed 3.58. Yesterday, we reached the 4,44 USD. The upswing was not that spectacular as on the Walton but still was here and the thing is that since our analysis, we were only going higher. Today, we can see a reversal and this movement is common for the rest of the cryptoworld on Wednesday. VeChain still looks good. Even with the today's candle, the situation still is promising. Our view stays bullish and we should have a chance to see the VeChain climbing higher.