If you follow us for quite some time, you probably know that we always start our analysis with a quick recap from the previous time that we were talking about a particular instrument. It is no different this time. We do that not to brag about our skills but to show you that it is worth to follow us on a daily basis, obviously if you are an active cryptocurrency trader. In this piece we will discuss Walton, which we previously analysed on the 12th of April. The price was around the 10 USD and we were bullish, anticipating around 50% rise:
"Positive sentiment is in the air! The first target should be the line on the 15 USD (black). This area looks super important because it was a neckline of the head and shoulders formation, which after the breakout (14th of March) acted as a resistance (20-27 of March). With the reversal from today, chances that we will get there are quite high. "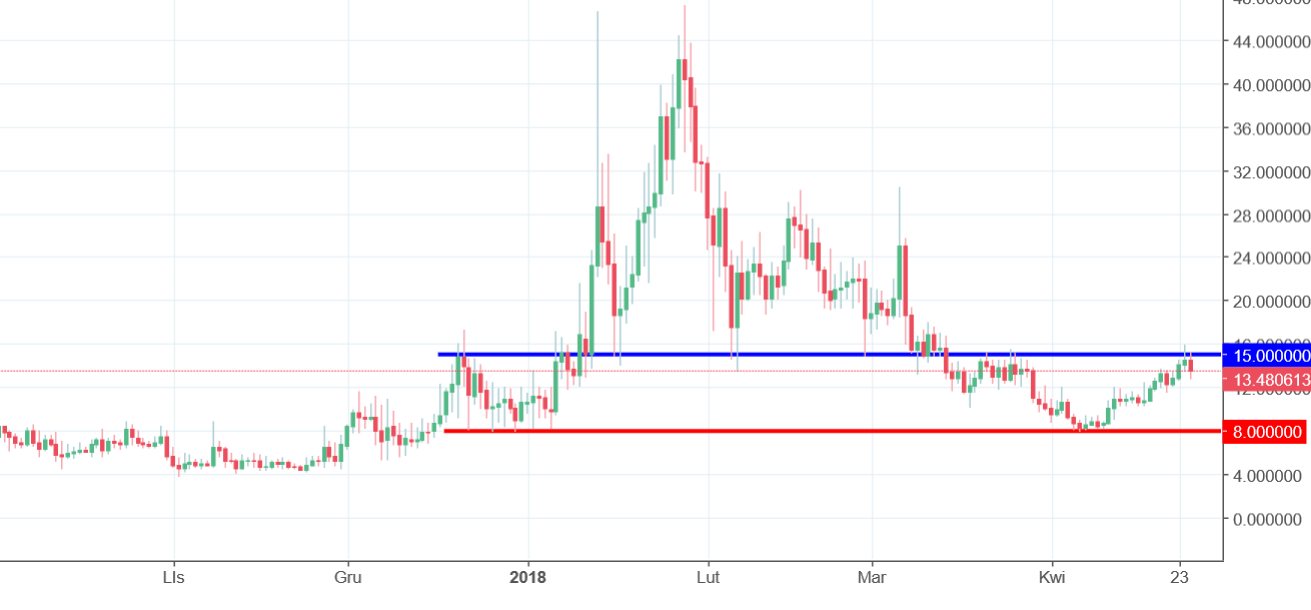 This is exactly what happened. After our analysis, the rice went significantly higher and yesterday we touched the mentioned target. You can see that this place was not random as the price getting there triggered the take profit action and as for today, we are going lower. Indeed, a super important place for the Walton. The scale of today's reversal can be worrying for the buyers. Looks like a hard rejection and most probably a comeback to the long-term lows.
If the price will close the day close to the daily lows, we should see a further fall. In that case, the target will be on the 8 USD (red). Price closing a bit higher for the day can be a positive sign and can increase chances for another test of the 15 USD resistance and after that, a breakout.