Rebound on many cryptos continues. Our first analysis today will be about the IOTA, which most recently, from the bottom in the beginning of April, went up almost 100%. IOTA was on our radar at the end of March, when we were still waiting for the trading signal. The sentiment was negative but the instrument was closed in a sideways trend, so everything was possible.
"This is a game for the patient traders only. Still, after the two weeks, we have to wait for the proper signal. Price did break the green support and then the red resistance but both of those movements were not significant enough to trigger a legitimate signal. During those two weeks, we got two new players in the game: the closest resistance now, is the horizontal line on the 1.45 along with the orange down trendline. The support remains unchanged: 1.126. IOTA should give us answers soon."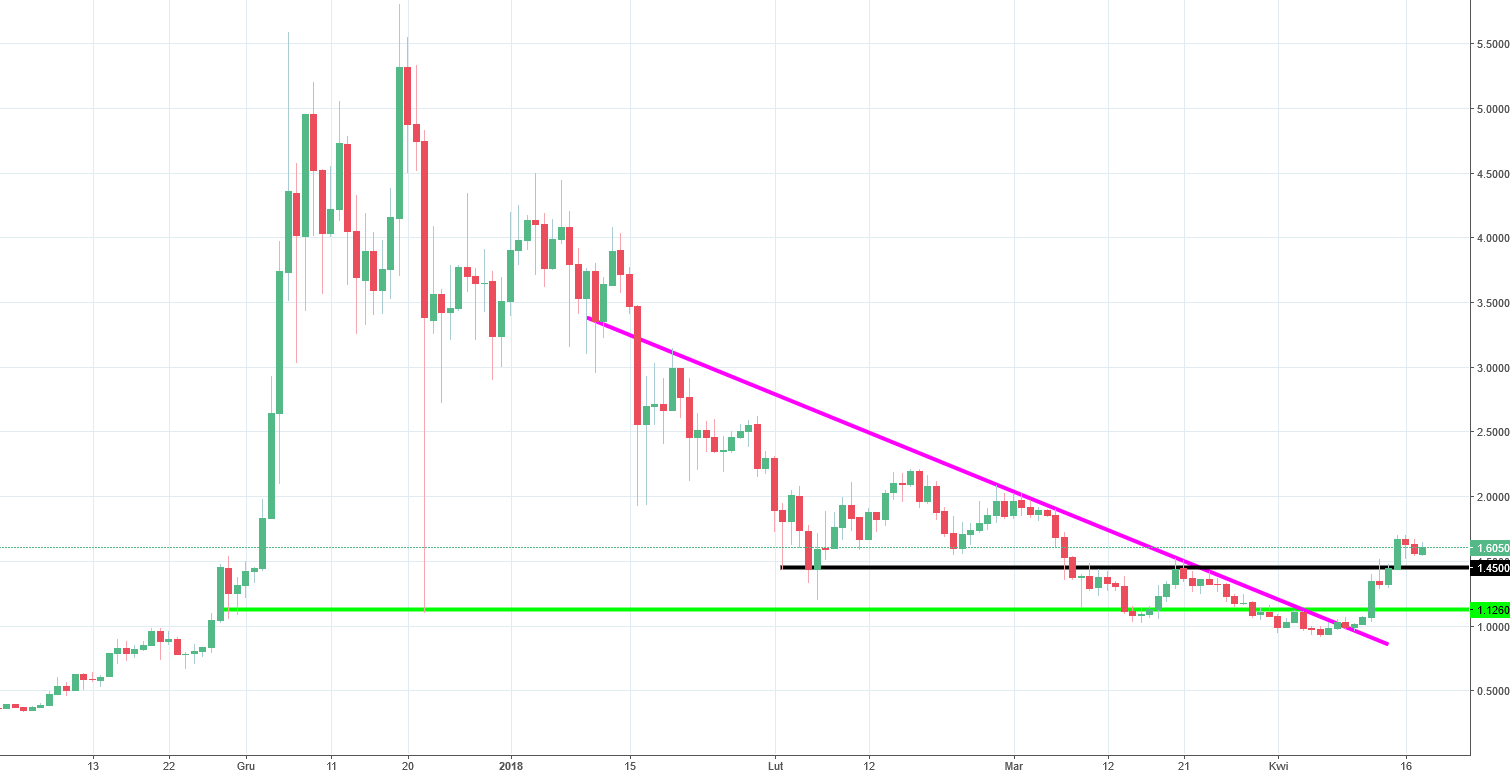 Indeed, IOTA gave us an answer and the answer was sell. Wait a minute, I just said that the IOTA is going up so how come the signal was sell? When that analysis was written, the price was around the 1.20 USD. Then, the price broke the 1.126 support and tested that as a resistance. After that, on the 6th of April, the price reached a new mid-term low on the 0.91. As you can see, that was a legitimate sell signal, which gave almost 20% profit.
The sell signal got cancelled on the 12th of April, when the price came back above the green line. After that, the time for the buy signal came and that one was triggered on Sunday, when the price broke the 1.45 resistance. Currently, that will be the closest support. IOTA is making higher highs and higher lows and that means that the trend has changed and now, it is a good time to make a purchase.