Now time for the crypto, which did not follow the technical signal and surprised us with a reversal – IOTA. Our previous piece was written few days ago, on the 24th of May and we were bearish. The price was under the influence of the strong reversal patter H&S:
"The neckline of this formation (black) got broken yesterday, which triggers us a legitimate sell signal. Target for this downswing is on the 0.95, which was an important support in April. Chances that we will get there are high and this selling occasion looks sweet. "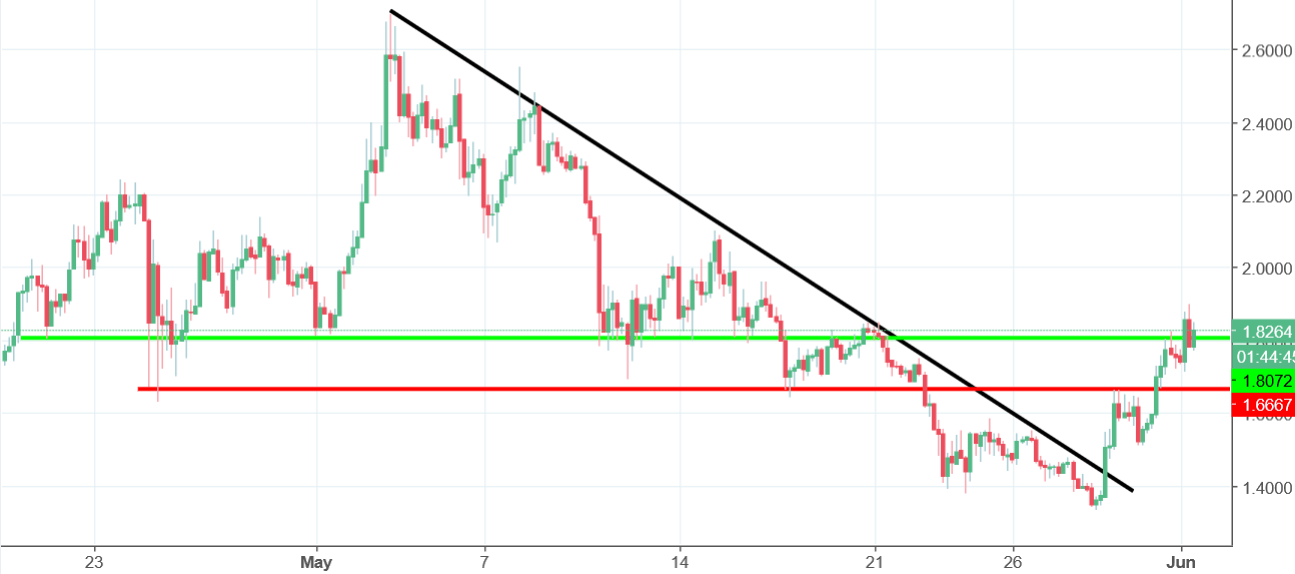 Selling occasion looked sweet but was profitable only for few days, till 29th of May. On Tuesday, the price reversed and aimed higher breaking three important resistances. The first one was the mid-term down trendline (black). The second one was the horizontal resistance on the 1.66 USD (red) and the third one is the 1.83 USD (green), which the IOTA is breaking now, as we speak.
Price closing a day above the green line will be a strong buy signal with the potential target on the highs from May. First reaction on this resistance was negative but we can see that the buying pressure is still here so the breakout is both: probable and possible.