The last altcoin for today will be Komodo. We mentioned this one in our analysis on the 3rd of April, when the coin was drawing a shooting star on the daily chat – potentially a very dangerous bearish formation. All that was happening on a very important resistance – 3.3 (red). According to the price action laws, shooting star on a resistance in a downtrend is a legitimate sell signal.
How did that work out here?
When we saw this opportunity, the price was around 2.76 USD. In the ext few days, the price was indeed going down and reached new low around the 2.15 USD. No doubts that it was a nice sell signal, which gave us a decline of more than 20%. Sweet.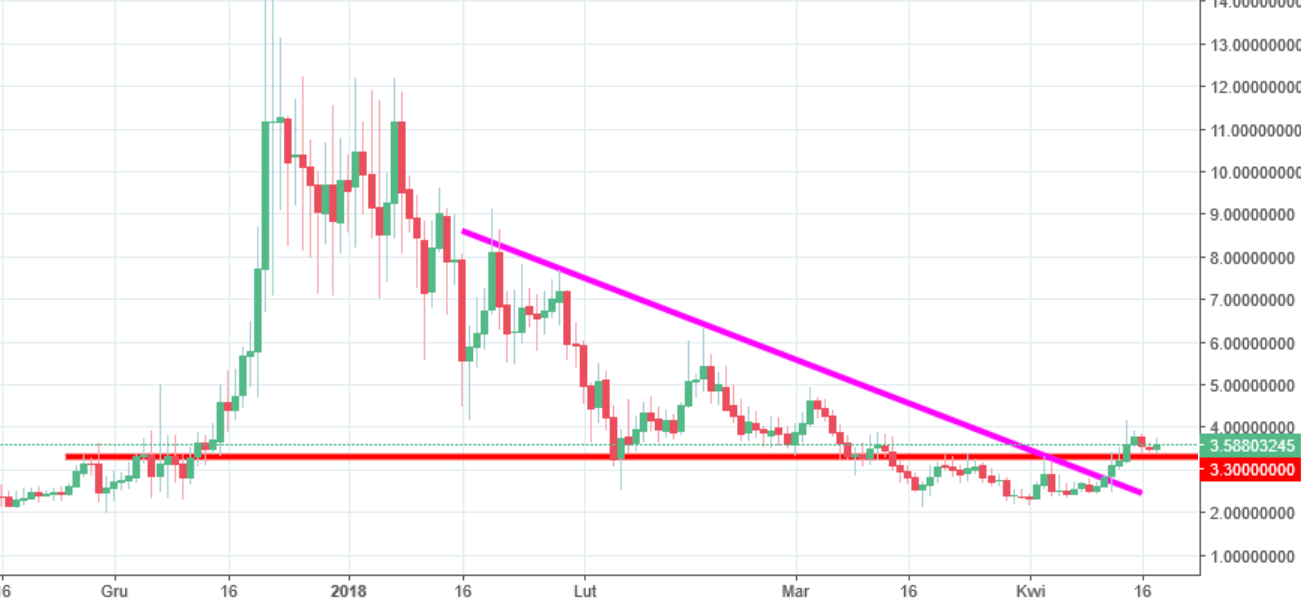 You can guess what happened later. The whole crypto world reversed and Komodo was no different. The price broke the 3.3 USD along with the mid-term down trendline. We can see hat we also started to make higher highs and currently the 3.3 USD is being tested as a support. All that gives us a positive sentiment here and we have hopes for more. The buy signal will be denied once the price will break below 3.3 or even lower, below 3 USD. As long as we stay above, the buy signal is on.