The next altcoin in our microscope today is Komodo. It is starting to be a bit crowded here and the market is packed with huge amount of altcoins. How Komodo is different from the others? Well, not going into details…apart from all the 'awesome' technical background, it gives you extra 5% profit annually, just like that.
That can be a nice byte for the majority of traders but if you bought in December for let's say 13 USD and now the price is around 2.75 USD – those 5% will not help you much. But the huge drop of value is normal for any crypto so getting additional 5% annually to wipe the tears is not a bad idea at all.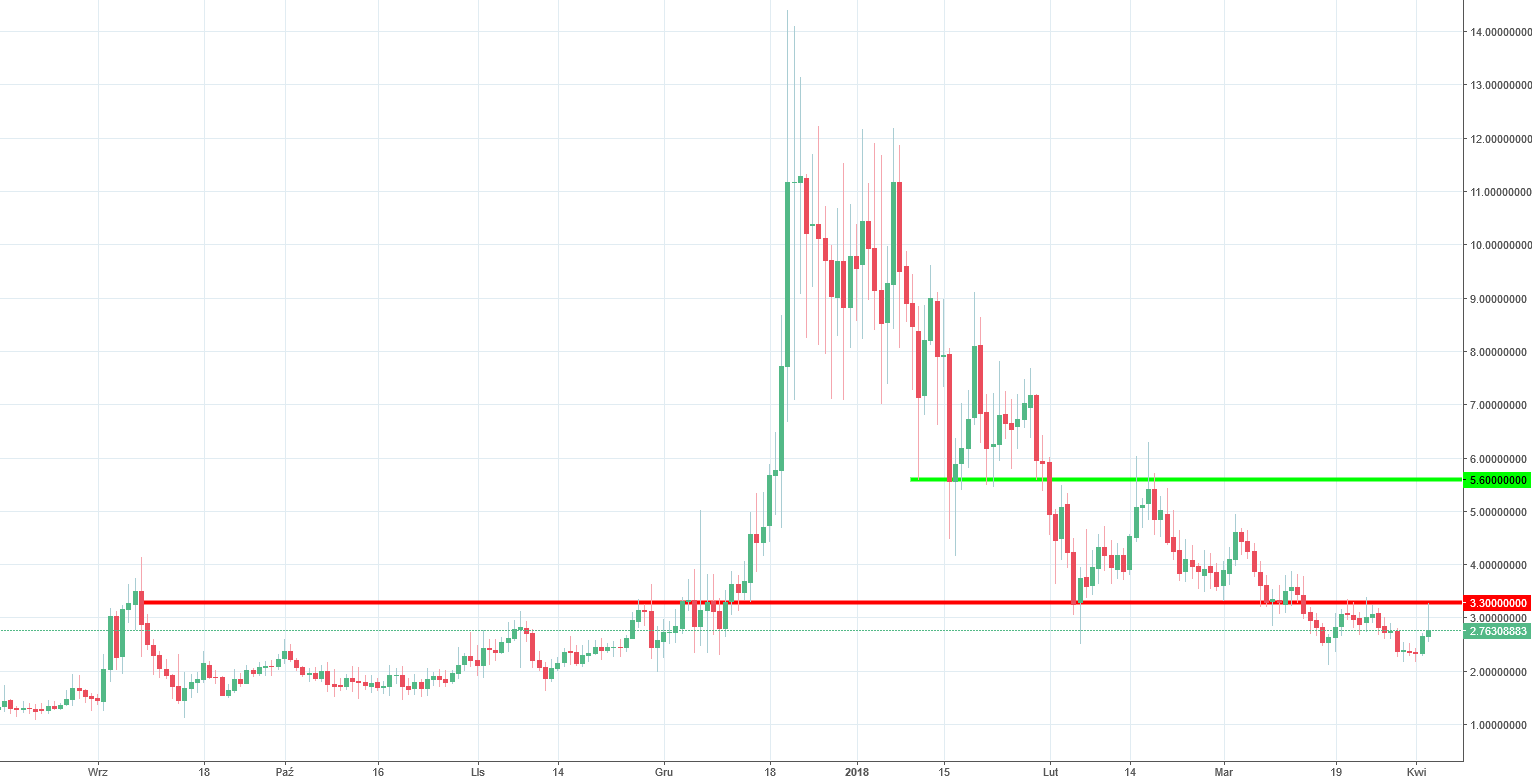 Technically, we do have a sell signal here now, as we speak. Last two days were bullish but today the KMD is creating a shooting star candlestick pattern, which is a negative sign. The candle itself is maybe not super special but the place where it is, is important. The head of the candle (top) lays on the crucial mid-term level (3.3), which was respected as a support/resistance sine the September 2017.
How to trade this?
The price closing a day around the current levels or lower will be a sell signal. The price breaking the red line and closing above, will be a buy signal with the first potential target laying around the green area (5.6 USD).