We finished the worldwide Labour Day with the analysis of the Komodo. The last time, we dealt with this coin on the 18th of April and our view was positive:
"The price broke the 3.3 USD along with the mid-term down trendline. We can see hat we also started to make higher highs and currently the 3.3 USD is being tested as a support. All that gives us a positive sentiment here and we have hopes for more. The buy signal will be denied once the price will break below 3.3 or even lower, below 3 USD. As long as we stay above, the buy signal is on. "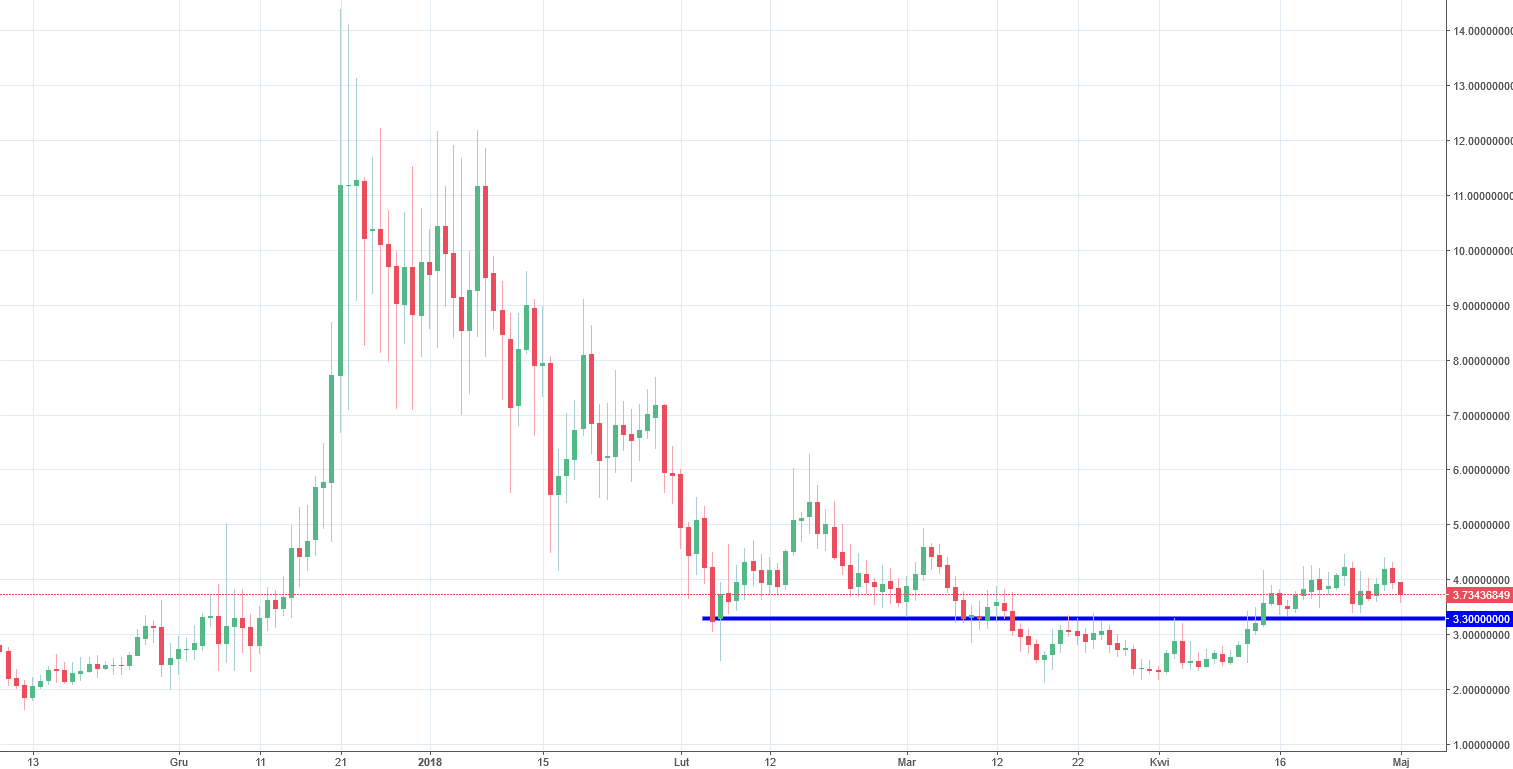 This one goes to the basket of good calls (this basket is very crowded by the way). After our analysis, the price was mostly climbing higher, reaching levels slightly above the 4,4 USD. Few days ago, traders tested the 3,3 USD support (blue) and it was again proven as a buyers stronghold. Our view stays the same. As long as we hold above the blue area, the sentiment is positive and we should see a continuation of the upswing. Breaking the 3,3 USD will cancel the buy signal and will open us a way towards the lows from the middle of the March. Even with the today's drop, that scenario is less likely to happen.