Another main crypto on the market – Litecoin. Last time, we wrote a forecast of this instrument on the 29th of March. Our view was obviously negative and we had a clear target in mind:
"The price did close below the support and the movement did trigger the sell signal. After this, we got only bearish sessions. Quite impressive I have to admit. 106 USD mentioned by us in the previous report is still on the radar. Our approach do not change, we should get there quite easily. "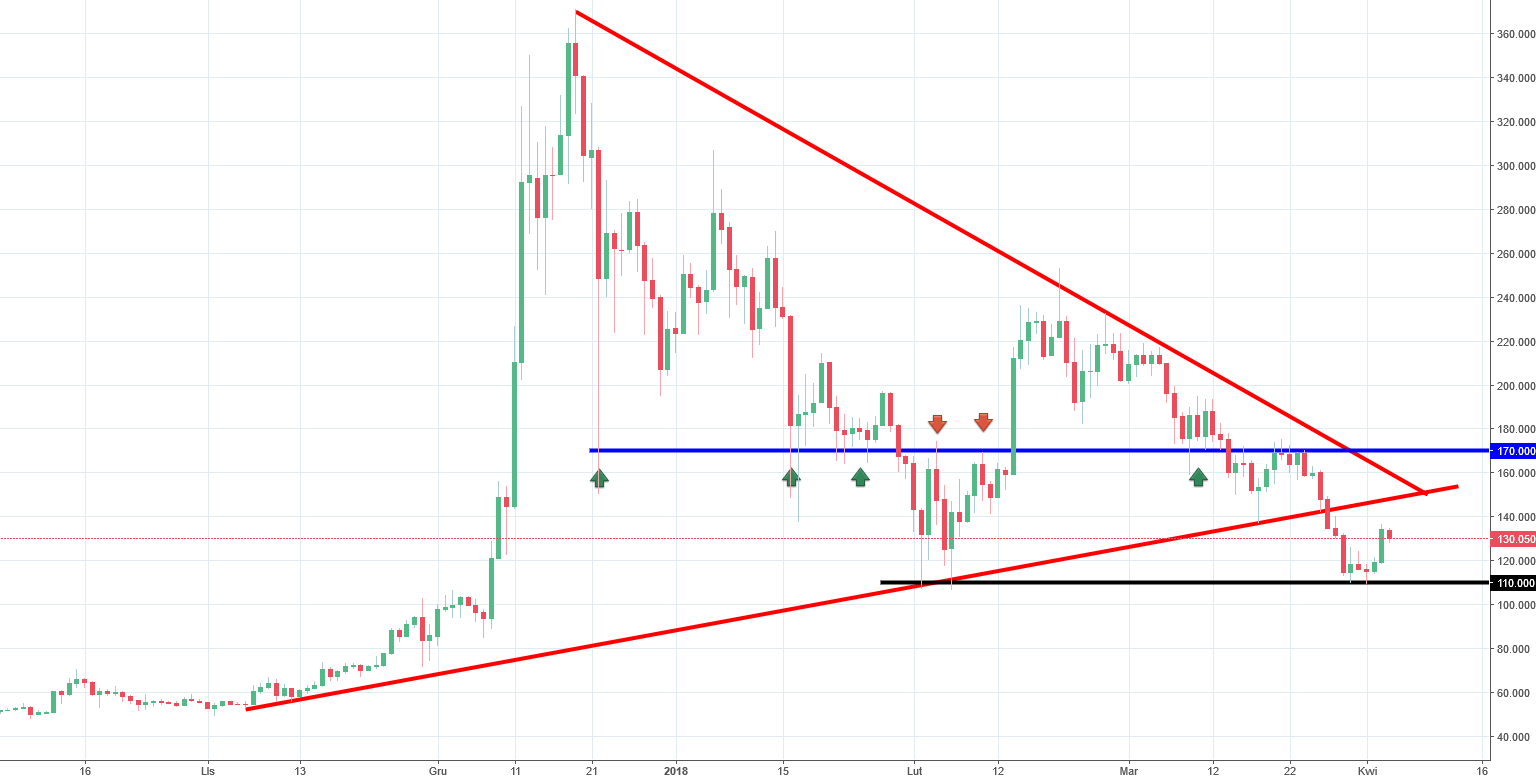 Why 106 USD?
That were the lows from the beginning of the February. The price did get there, almost… The lowest point of the most recent drop was around the 109 USD. Not a big difference right? The market is not a pharmacy so it does not have to be so precise, right to once cent, especially on such volatile instruments as cryptos.
Anyway, that area was a great place for a bullish bounce! 110 USD (black) should be definitely remembered for the future. From all the main cryptos (BTC, LTC and ETH), Litecoin looks the best. The support on the 110 USD looks relatively safe for now and we have quite big chances to climb higher and reach the red resistances (either the lower or upper line of the triangle). The only obstacle here may be the overall negative sentiment towards the cryptos, which may appear at the end of the week. Why? Because the reversal on most of the altcoins is really miserable.