Now time for a great call that we made on the 20th of April. That was the day when for the last time we analysed the Litecoin. We were bullish and we set our target on the 170 USD. Back in that day, the price was around the 150 USD, so it was quite a decent trading occasion. In our last piece about the LTC, we wrote:
"170 USD remains the target and I think that everybody agrees that it is almost certain that this area will be reached. Positive outlook will be denied once the price will come back below the 135 USD but that seems unlikely. "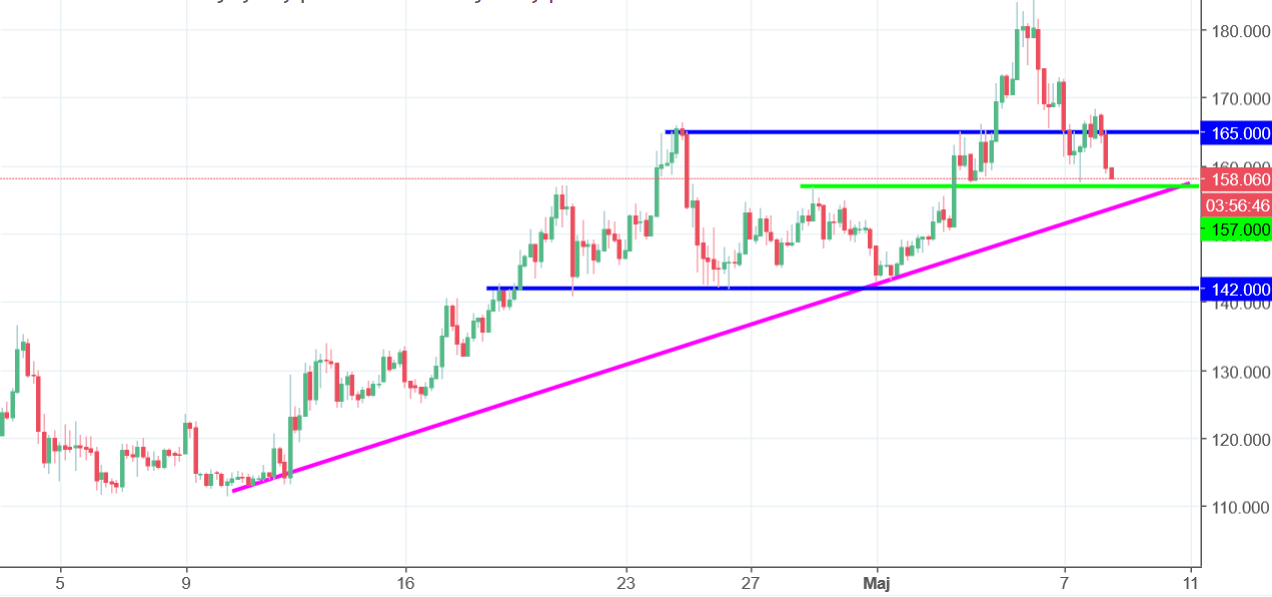 Yes, it was almost certain and it did happen, on the 4th of May to be precise. In the meantime, the price made a head and shoulders pattern, which was a negative factor but sellers did not manage to break the neckline so the sell signal was not eventually triggered. Failed formation resulted in a additional bullish momentum and few days ago, Litecoin reached the top on the 184 USD.
Currently we can see a short term bearish correction and that is our short-term signal. The price should reach the support on the 157 USD (green), where we also have the mid-term up trendline (pink). On the paper, those look like a great place to buy and once the price will perform a reversal, the buy signal will be triggered.