Next hero of the day is the Litecoin, which also has a legitimate buy signal. Situation, here is pretty similar to this one on the Ethereum. The last time that we wrote about the LTC was four days ago on the 16th of April, when the sentiment was positive but we were waiting for the proper signal. We clearly stated when that would happen:
"Currently, the price is locked inside of the sideways trend. Litecoin tries to break the horizontal resistance (135 USD) again and the chances for that are relatively high. 170 USD is the target and 110 USD remains the support. That gives us a trade with a desirable risk to reward ratio and makes the Litecoin an interesting trading opportunity. "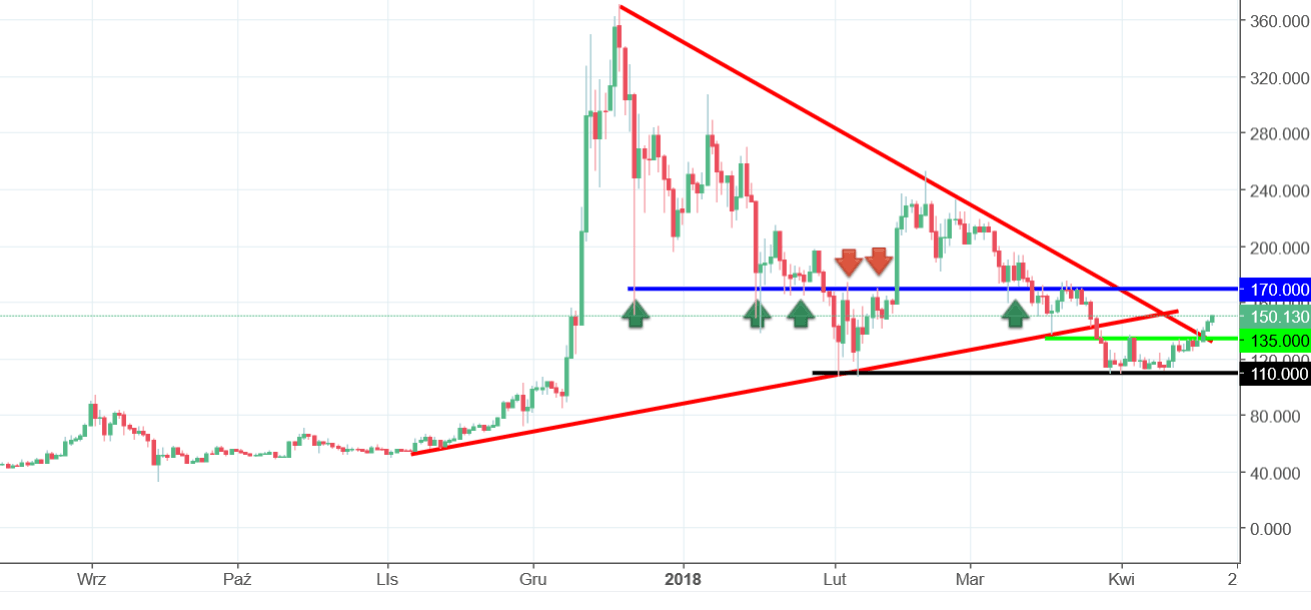 135 USD got eventually broken and the price went higher. The breakout happened on Wednesday and is still continued today as the last three candles have nice, long bullish bodies. Horizontal resistance got broken, the same happened with the trendline. 170 USD remains the target and I think that everybody agrees that it is almost certain that this area will be reached. Positive outlook will be denied once the price will come back below the 135 USD but that seems unlikely.