Last few days were negative for the crypto fans. Most of the coins were going down and the bearish correction covered almost whole market. We have few reasons to believe that this may be coming to an end. Few instruments are showing signs of a possible reversal and one of them is the Litecoin. The last time we talked about Litecoin on the 8th of May and we were bearish:
"Currently we can see a short term bearish correction and that is our short-term signal. The price should reach the support on the 157 USD (green), where we also have the mid-term up trendline (pink). "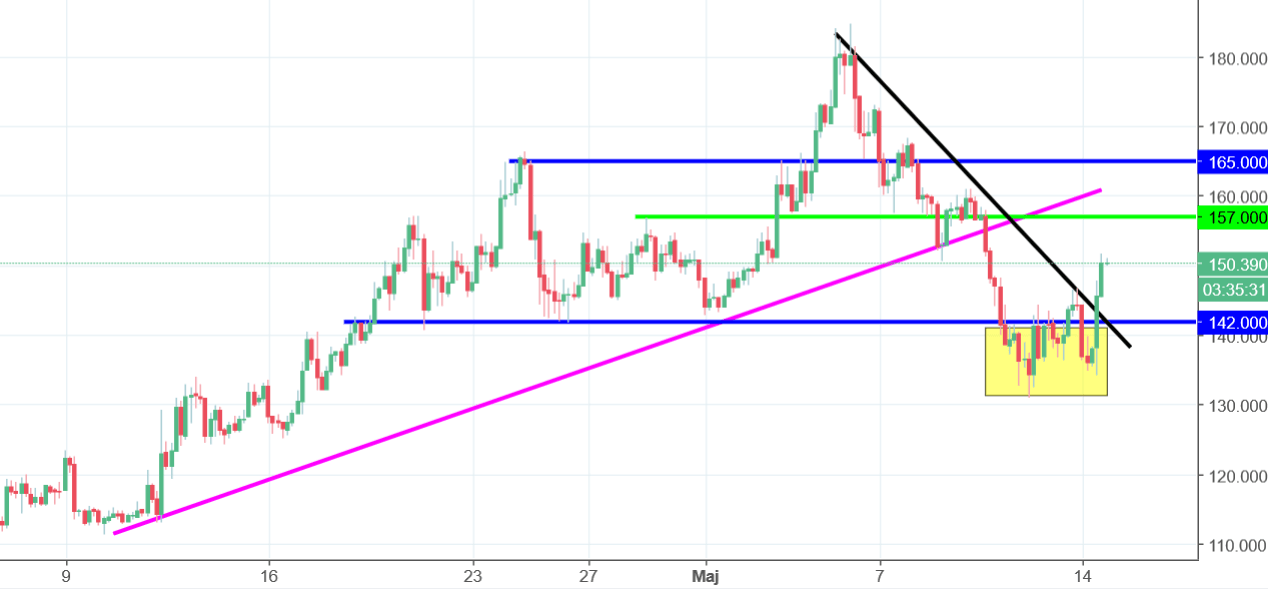 The fact is that the price went there but respected that support just for several hours. After that, on the 10th of May we experienced a breakout and a strong decline, which even managed to break the 142 USD support (lower blue). That was definitely negative but now we know that it was a false breakout (yellow) and that, in theory, it can be a beginning of something good. The comeback above the 142 and a breakout of the mid-term down trendline (black) look extremely positive. As for now, the buy signal is on with the potential target on the 157USD (green). That is just the first one, in my opinion, the price should go even higher and eventually reach the second one, on the 165 USD (upper blue).