Monday starts with the analysis of Stellar Lumens, previously mentioned by us on the 19th of July. Back in that day, the XLM was one of the best coins on the market and we were quite optimistic about the future:
"Today, the price broke the blue resistance, which was important in May and beginning of June. As long as we stay above the blue area. The sentiment is still positive. "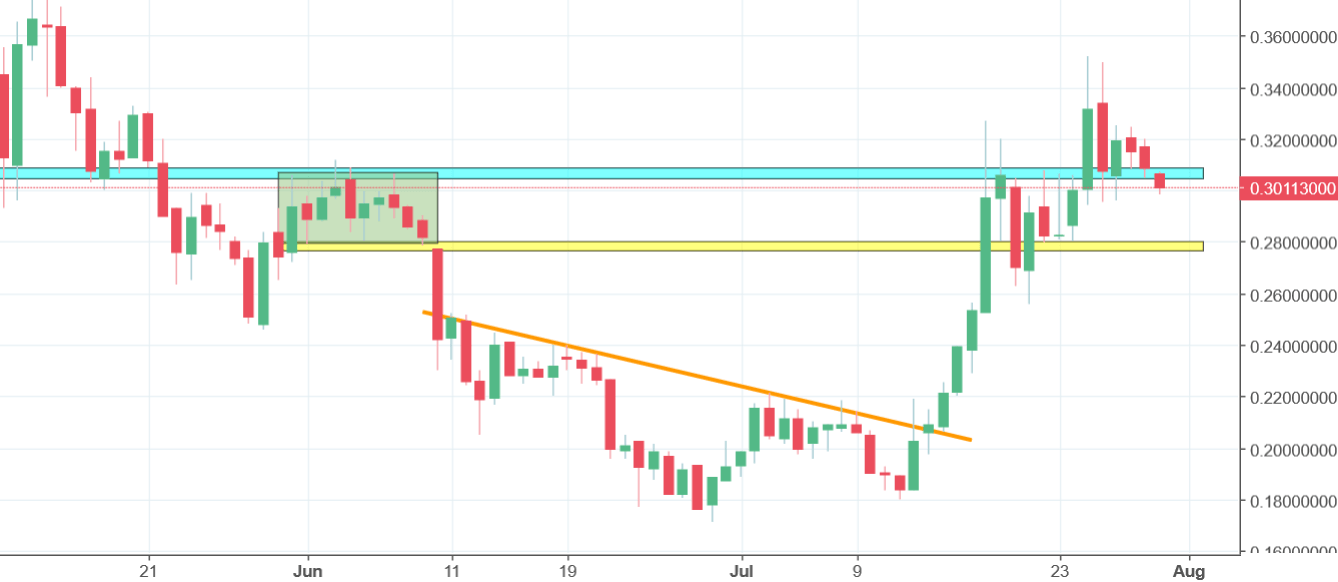 Buyers did not manage to hold above that area for a long time. They tried on the 19th of July and later, on the 25th and 27th too. That actually creates the double top formation, with the blue area being the support of this formation. The new week starts with a further drop, which actually is one of the biggest among the biggest cryptocurrencies. At the beginning of the European session, XLM is down almost 3% and with the breakout of the blue area, it seems like this is just the beginning.
The first potential target is on the yellow support and chances that we will get there are pretty high. The sell sentiment will be denied, when the price will climb back above the blue area, which for now is less likely to happen, even with the current buy signal on the Bitcoin.