Second piece of the day is the MaidSafeCoin. It is not the first time that we will talk about this crypto here. Previously, MAID was mentioned on the 13th of August and were bearish. Our negative view was based on the breakout from a very popular technical formation – symmetric triangle:
"Currently, the sentiment is negative and the price should continue to go down. In the short-term, we should reach the 0.21 USD support (green) but in the longer term there are high chances that we will go much deeper than that. "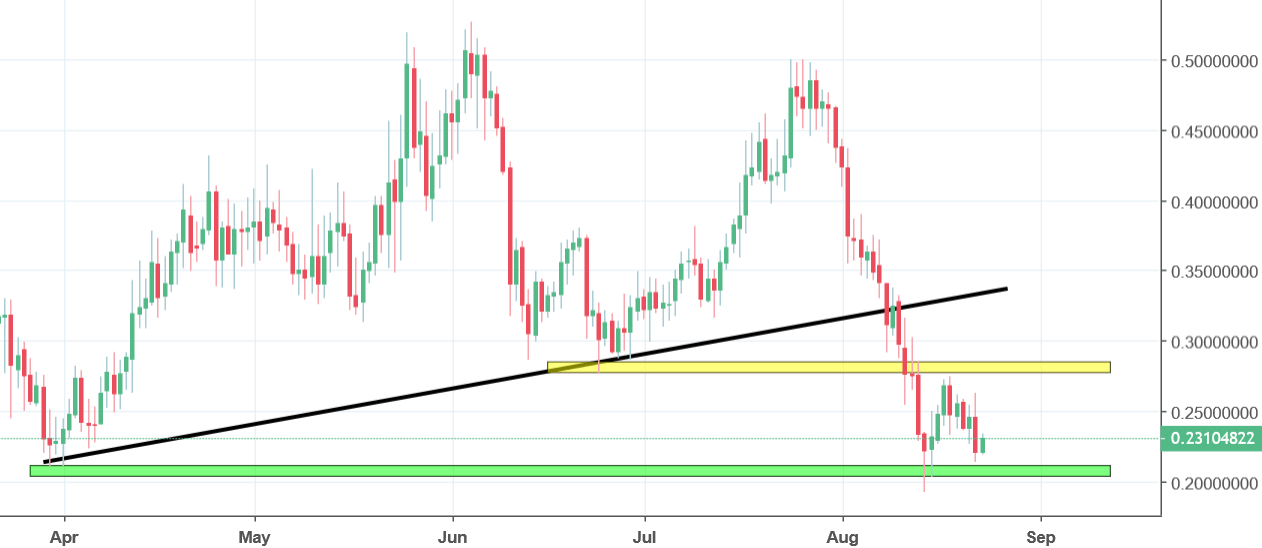 Today, MAID, is up over 4%, so was our outlook good? Yes, the price reached the target mentioned before and bounced from it, proving its relevance. Now, we are in a small bullish correction mode but I would not think about buying here. MAID is weak and it could have been perfectly seen on the chart yesterday, when the coin draw a nasty bearish candle. With this, today's rise, can be considered only as a dead cat bounce and I do not see any bigger buying potential here.