One of the best cryptos today is the Monaco, which as for now, is gaining around 16%. The last time, we talked about this coin on the 3rd of May, when the MCO was defending on the 11 USD. Situation back then, was not looking so bad and we highlighted the importance of that support:
"Sentiment is still positive. The correction is very technical and it shows us that the demand is still controlling the situation. The price is showing a great respect to the 11 USD support. This area is important since the September and as long as we stay above this line, the buy signal is on.
Buy signal will be denied once the price will break the red support but chances for that are now limited"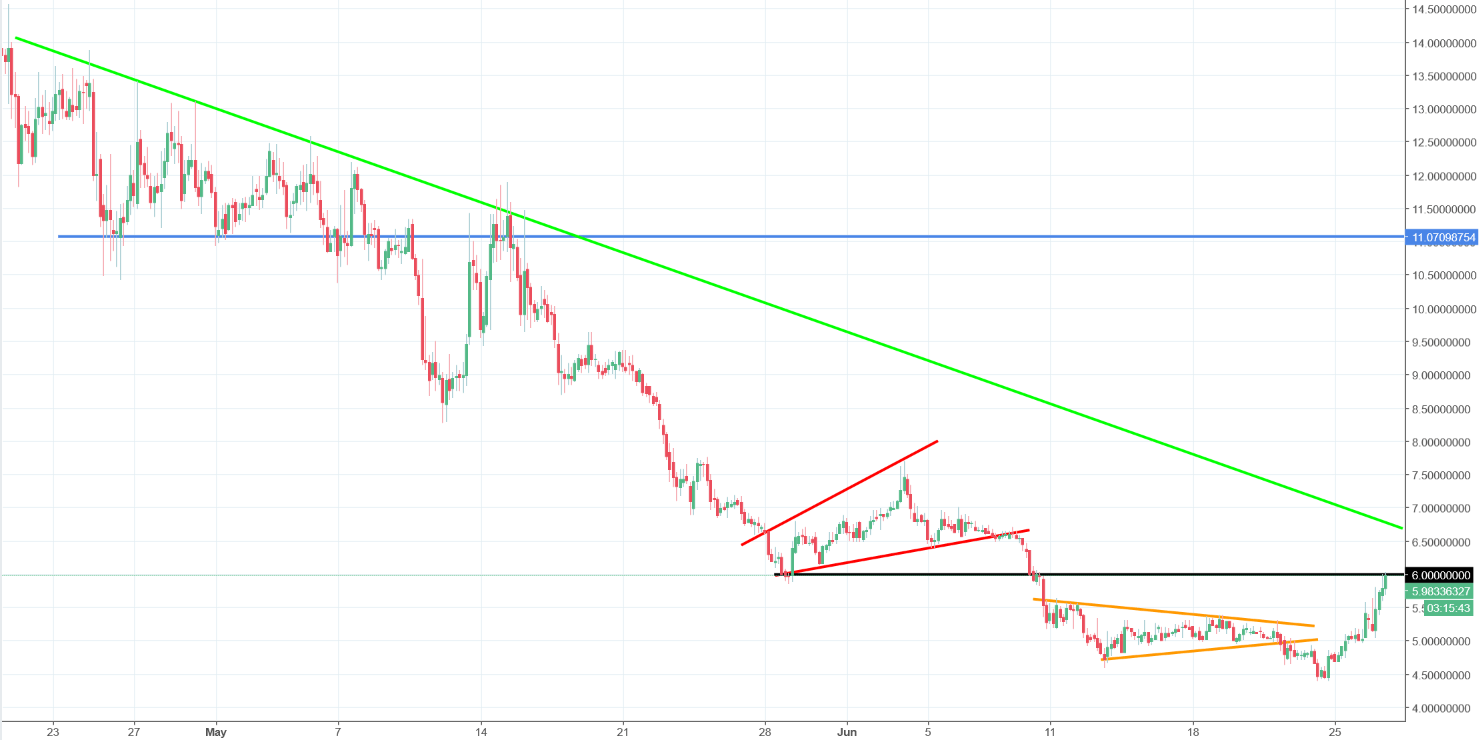 Buy signal did not hold for too long as the 11 USD was broken relatively soon. That was a trade with great risk to reward ratio and a very tight stop loss was, as we can see, more than welcomed. After breaking the support, MCO tested that later as a closest resistance and went lower creating two trend continuation patterns: a wedge (red lines) and a pennant (orange lines). Both of them, resulted with a breakout of the lower lines but the second drop was stopped very early. Now, we do have a strong reversal and the MCO is testing the resistance on the round level – 6 USD. Breakout of the black line, will be a vert strong buy signal with the potential target, first on the green down trendline and then, on the 11 USD mentioned buy us above.