Monero, very popular crypto but in the same time very week. Recently, traders tried the bitcoin style reversal but they failed miserably. We talked about this coin on the 26th of June and surprisingly, we were bullish. You know what? Our short-term view was right. What is more, in the same analysis we pointed an exact spot, when the sell signal will be triggered:
"The overall situation on the crypto market is not encouraging but seems like Monero is not bothered about that. Current price action gives quite high chances for a further rise and another test of the 153 USD.
Positive scenario will be denied when the price will break the lows from June."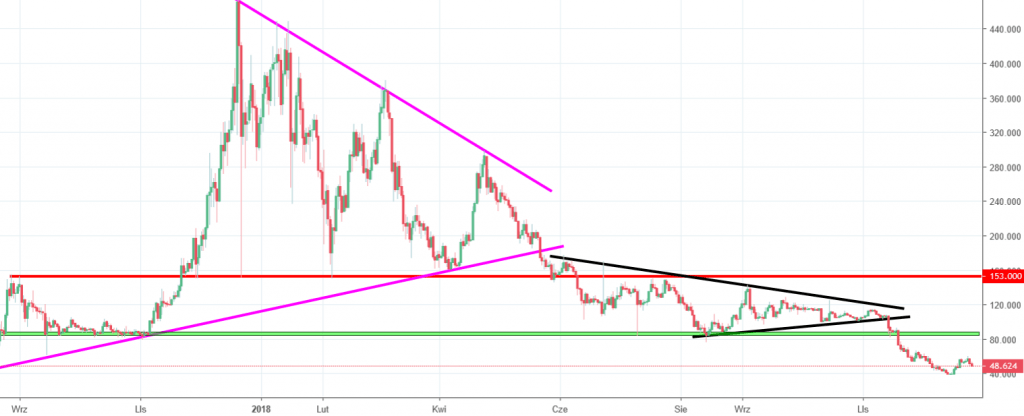 After those words were written, the price tested the 153 USD three times. Checked. After that, the price declined and the Monero made a symmetric triangle pattern (black lines), second one on the daily chart by the way. Triangle resulted with the breakout to the downside, which led further to the breakout of the crucial green horizontal support. Price closing below the green line was an opening for a further slide, which made the Monero hodlers suffer. Long term lows around 40 USD were reached in the middle of December. Since that we do have a small bump but we should get there back pretty soon and I am absolutely confident about it.