Second piece of the day will be about the Monero. Previously, we wrote about this crypto on the 14th of June. Charts were telling us, that there is a chance for a bullish correction and that on the next few days, the price should aim higher:
"Yesterday, the price created the hammer candlestick, which may initiate the bullish correction here. The first aim for this upswing can be the recent resistance on the 153 USD. The long-term sentiment stays bearish but seems like buyers have a good chance to catch a breath. "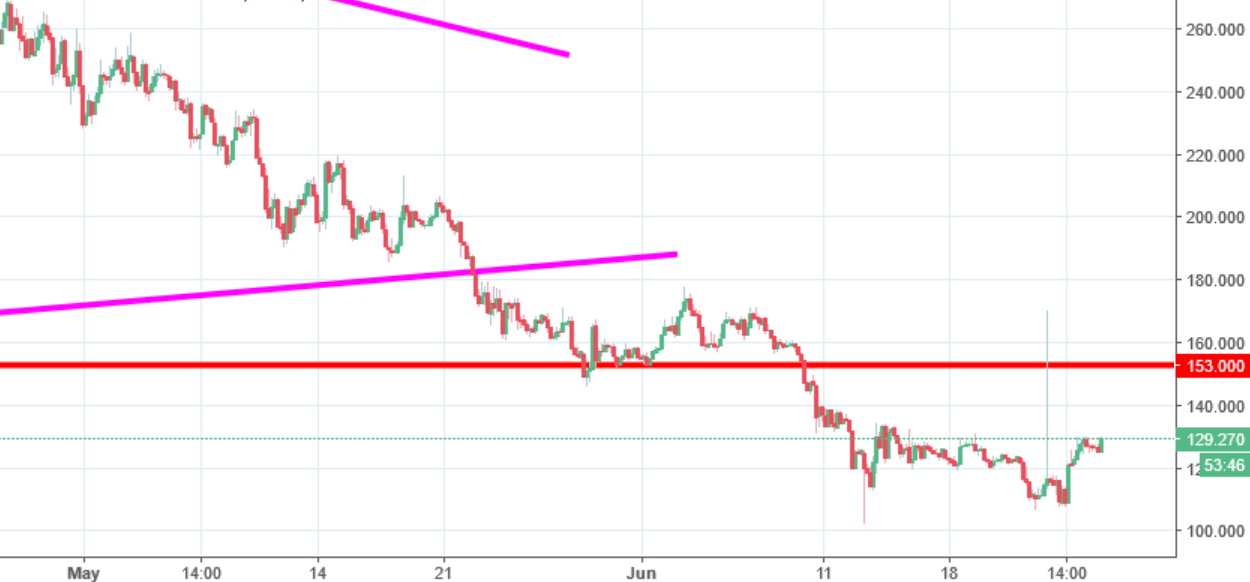 For the proper upswing, we had to wait till the 23rd of June. Monero, had a short term bull run, which aimed the 153 USD mentioned above. Currently, the price is creating the double bottom formation, so there is a chance for another bullish attack. The overall situation on the crypto market is not encouraging but seems like Monero is not bothered about that. Current price action gives quite high chances for a further rise and another test of the 153 USD.
Positive scenario will be denied when the price will break the lows from June.