The last piece of the day will be about Monero. We talked about this crypto on the 23rd of May, when the price was breaking the lower line of the triangle. We informed our beloved traders about the great selling opportunity:
"Monero escaped from the triangle yesterday, triggering a major sell signal. The first target is relatively close and is are around the 153 USD (red line). We should get there easily. The triangle formation is huge so it promotes even a bigger drop so the target may be way below the psychological support on the 100 USD. "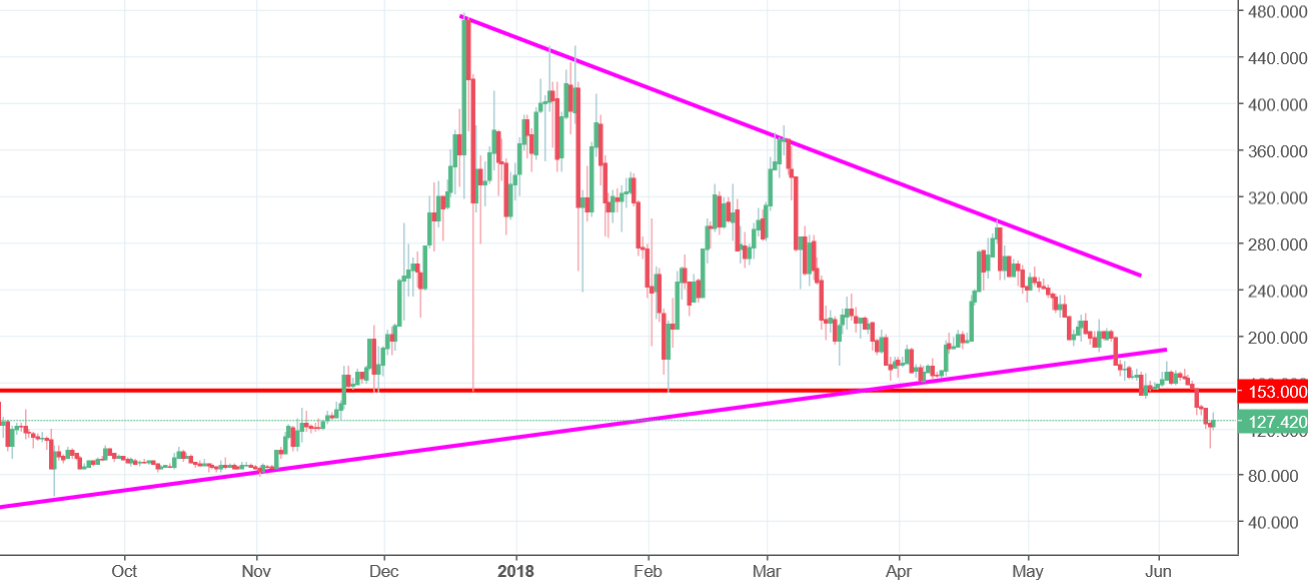 When we wrote that, the price was on the 175 USD. In the next few days, we declined to 105 USD! That is one of the best signals recently and also the one that shows the beauty of the technical analysis. You all have to admit that that triangle mentioned above was very handsome.
Yesterday, the price created the hammer candlestick, which may initiate the bullish correction here. The first aim for this upswing can be the recent resistance on the 153 USD. The long-term sentiment stays bearish but seems like buyers have a good chance to catch a breath.