Monday brings us an outstanding performance of the NEM. This crypto is now up around 20% and we can say that it is 'only' 20% as earlier today, the price was much, much higher. It all comes quite unexpected as before that, the price was in a proper downtrend. We previously mentioned this crypto on the 4th of October and back in that day we were bearish:
"Currently, we are in the second flag and it seems that we are getting closer to the ending, which should result with a breakout. According to the price action rules, the breakout should be to the downside. As long as we are inside of this pattern, we need to be patient but the breakout of the lower line of this pattern will be a strong sell signal. "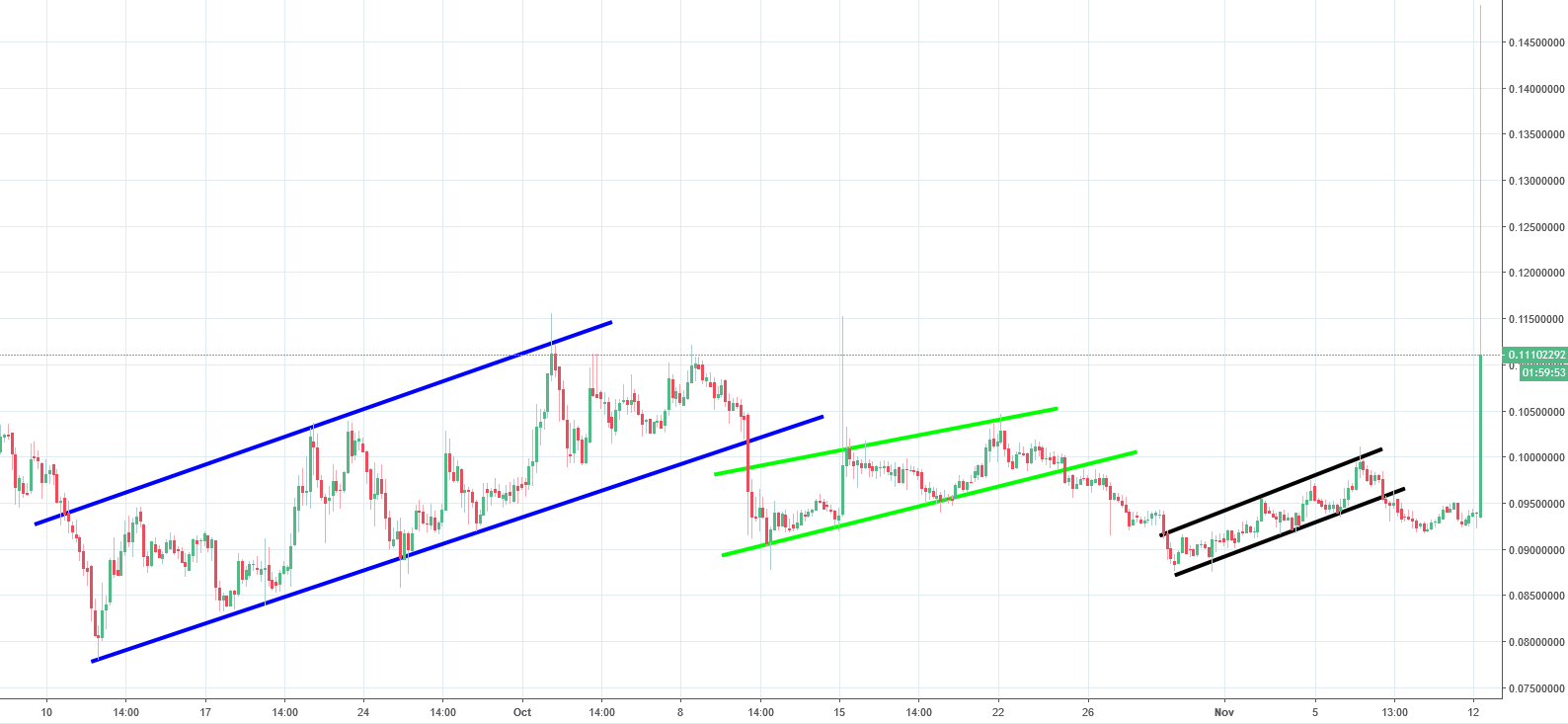 For that time, that was an awesome analysis. The price indeed broke the lower line of that pattern and went down. After that, XEM made another two flags continuing the sequence of lower lows and highs. Today's surge is a definite game changer here. It is still hard to predict how this will finish. With this kind of an action, we can easily go vastly higher or close on the red side of the market. In my opinion, the price closing above the highs from October would be a positive sign and can be an invitation for a further upswing.