Lets leave the Bitcoins for today and move to NEO, which we analysed for the last time on the 11th of April. We were bullish on this crypto with a clear target on our mind:
"What is important here is that the reversal is not random and on NEO is shaped like a double bottom formation. If the candle from today will close above the 54 USD we will receive a legitimate buy signal here because in this way, the price will break the neckline of this formation (purple). The target for the current optimism is the resistance on the 81 USD (green, support from the beginning of February and March). Chances that we will get there are quite high."
You will not guess were we are now. Yes, on the 81 USD! Actually we were there on the 20th of April already but the price failed to break that level and stopped the upswing. That only confirms this as a resistance and explains why we chose that area as our target.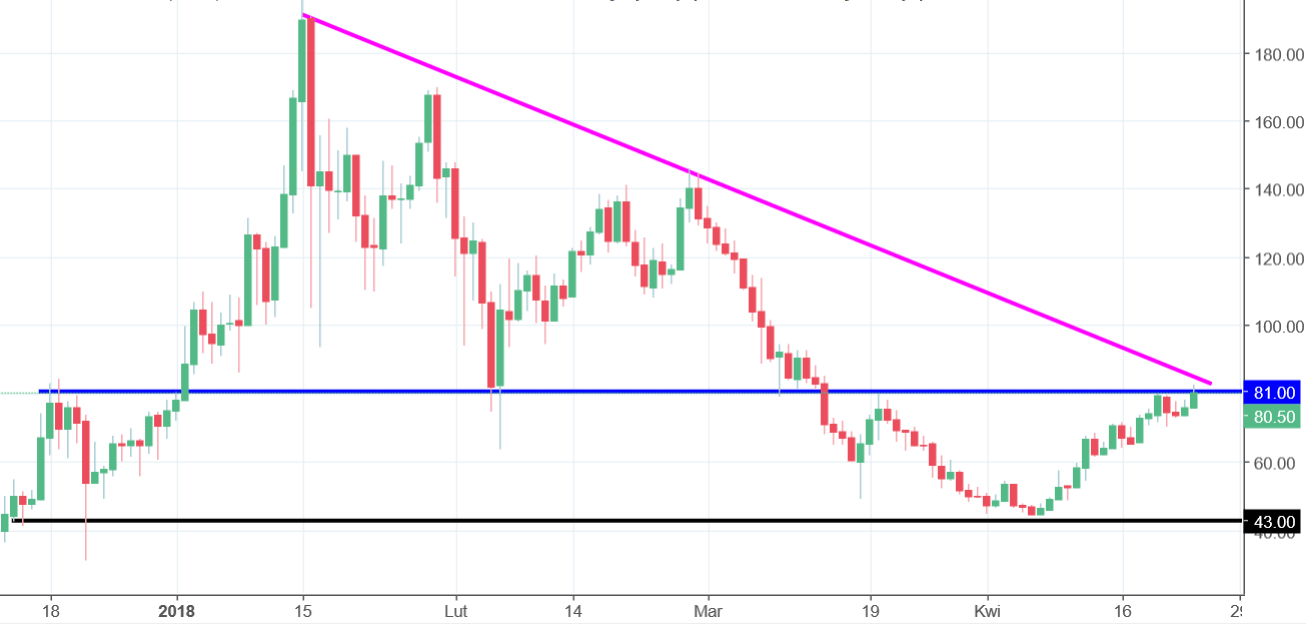 What is the view now?
81 is not only one obstacle here. We are getting closer to the down trendline, which is another bearish factor. Breakout here can be very positive and can be perceived as a super strong buy signal but for that we need to see the daily candle closing above the pink line.