The last piece on Wednesday will be written about the NEO, which is having a bit of buying potential at the moment. Before we will tell you why, we have to deal with our last analysis about this crypto. About NEO, we wrote on the 27th of March and our view was negative. We were anticipating a drop towards the support on the 43 USD. (back in that day we were trading around 54 USD).
"Here we also do not change our view and the NEO traders should soon see a 43 USD price on their screens. Future sentiment depends from the price action on that level. "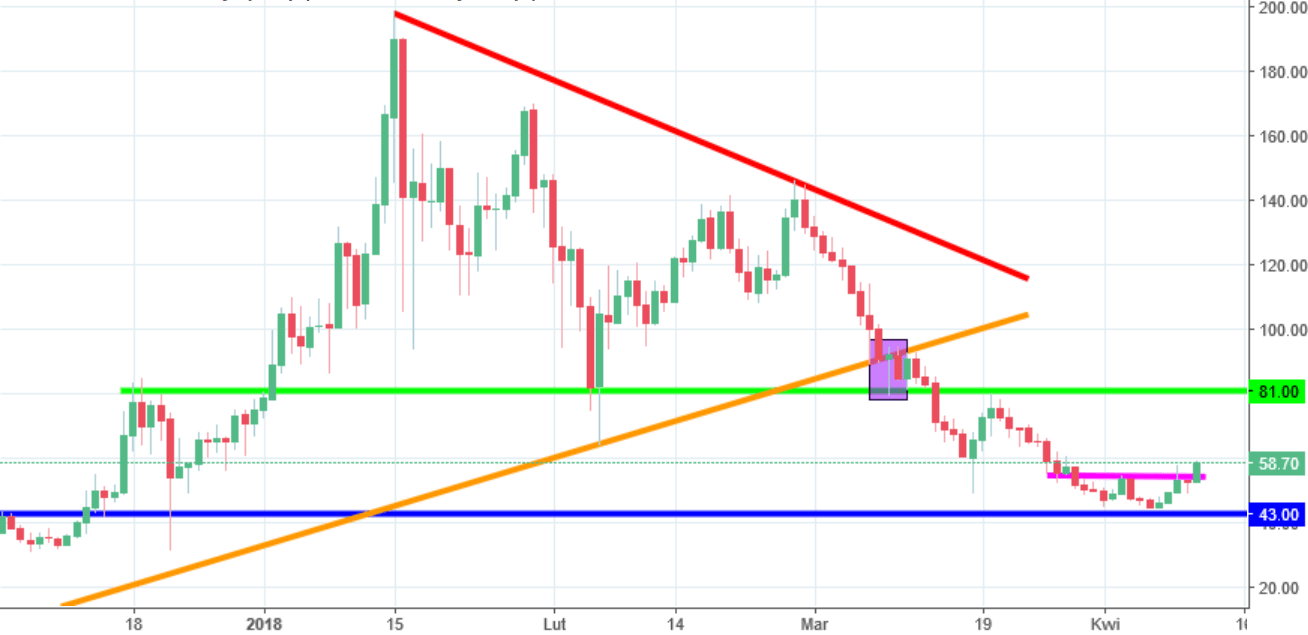 That view was spot on. The price declined and reach the lows on the 44 USD (market is not a pharmacy, so +/- 1 USD margin is possible). That was a really important support (blue). We reached that on the 7th of April and from that point, the bullish correction started. What is important here is that the reversal is not random and on NEO is shaped like a double bottom formation. If the candle from today will close above the 54 USD we will receive a legitimate buy signal here because in this way, the price will break the neckline of this formation (purple).
The target for the current optimism is the resistance on the 81 USD (green, support from the beginning of February and March). Chances that we will get there are quite high.