Next one is Next. As for now, we are up around 12% so more than POWR but the situation here is far worse than on the Power Ledger. Yes, we do have a positive sentiment but we still wait for a proper trading signal. Previously, we wrote about the NXT at the end of May and we were bearish:
"What is more, NXT already tested that line as a resistance, which increases the bearish chances for the success. Currently, we are above the green horizontal support, which may bring us a relief but should be eventually broken. The current target for now are the lows from March and chances that we will get there are relatively high. "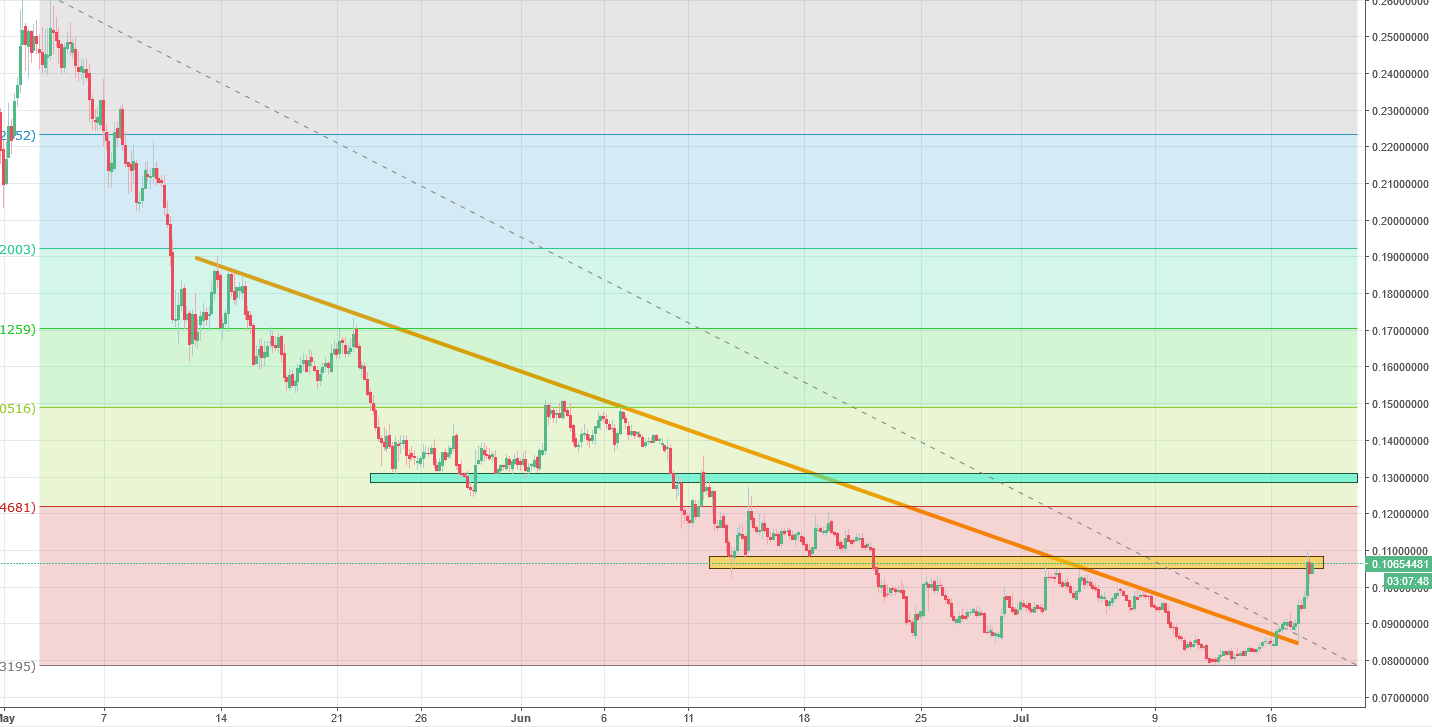 When, those words were written, NXT was on the 0.137 USD. In the next several days, the price declined sharply and on the 12th of July we dropped below the 0.08 USD. As You can see, the NXT lost almost 50% of the value. We said that they should reach the lows from March. Those were around 0.1 USD. As You can see, our analysis was perfect.
What will happen now?
Currently, the price broke the down trendline (orange) and is trying to create a double bottom formation. That would be a nice buy signal but for that, we need to see the breakout of the yellow area first. We are testing it right now but Price Action rules say that we need to see the price closing a day above that level, after this, you will get a confirmation and you will be able to open a long position.